The Ultimate Moving Guide to North Carolina
Introduction to North Carolina,
North Carolina is a beautiful state, known for its pristine nature. With Awe-spring Appalachian Mountains, great weather throughout the year and around 300 miles of coastline, North Carolina holds a special place in the heart of nature lovers. No matter if you are young or old, this state offers something for every age group. This state is a perfect blend of the affordable cost of living, great job opportunities, high-quality education and more.
If you are planning to move to this state, it is important to get aware of the facts like taxes, cost of living and more for an easy and smooth relocation. Continue reading is this guide and learn whether North Carolina is for you or not.
Why Move to North Carolina with Moversfolder.com?
Moversfolder.com is an amazing online moving platform that helps you to connect with reliable moving companies that you can consider while moving to North Carolina from a different state or city. This portal allows you to hire
licensed and insured moving companies
for your move who can ensure a smooth moving experience.
We at Moversfolder.com, can connect you with incredibly
professional moving companies
as per your requirement and budget. You can easily and quickly get free moving quotes from our platform from different movers, compare them and find the perfect fit for your move.
Hiring a professional with Moversfolder.com is extremely simple. All you have to do is fill a form with your requirements, and you will get no obligation free moving company quotes from various moving companies right in your inbox. Our system will help you to movers who can handle your move efficiently and are available for your chosen moving dates within minutes.
Reasons to Move to North Carolina
There are boundless reasons why you must move to this amazing state. Some of them are as follows:
Climate
Weather in the entire state is great throughout the year, Summers are rarely humid and hot. Most of the regions of the state experience subtle and great weather.
Low Cost of Living
North Carolina is a bit cheaper than any other state. Residents of this state experience an affordable cost of living as compared to other states.
Best Place for Outdoor Enthusiasts
Starting from the Great Smoky Mountains to the pristine coastline, you will find many outdoor activities in the state.
Amazing Hospitality
The popular Tar Heel State comes with incredible hospitality, here folks are way too welcoming and warm.
Slower Pace
If you are tired of the hustle-bustle of busy states like New York, California and more, then North Carolina is for you. Life here is slower than in other areas.
Delicious Food and Not to Miss Drinks
North Carolina is home to the nation's best Barbeque. The NC Barbeque is among the popular places for dinner. The state is home to 170 and more breweries.
High-Quality Education
The state has the best Universities, like Duke University, Wake Forest and many more that offer different educational opportunities.
What is the Average Cost of Living in North Carolina?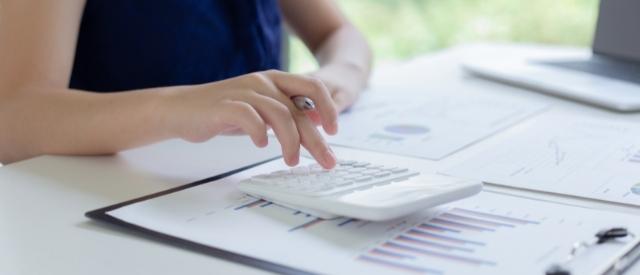 North Carolina has a low cost of living. The living index is 5% lower than the country's cost of living. When compared with other states, housing is 30% lower, utilities are 6% lower, groceries and transportation are 10% lower than the nation's average cost of living.
A Few Things to do in North Carolina
The state comes with endless opportunities to explore the place. There are numerous places to visit along with several things to do in North Carolina. Keep reading to find out more about the places and activities that you can enjoy, once you have moved to the state. Here are the top recommendations.
Popular Tourist Attractions
You will get to visit many tourist places in North Carolina, as this state is among the best tourist states in the US. Thousands of tourists visit North Carolina to explore the natural beauty. It is a paradise for nature lovers. Some of the places that you can afford to miss once you are in the State are Biltmore Estates and Gardens, Chimney Rock, Great Smoky Mountains Railroad, Elijah Mountain Gem Mine and many more.
Kid-Friendly Places
North Carolina is a family-friendly state. It is a great state to raise your children as it offers quality higher education and numerous kids activities. There are many areas in the state that provide many options for kids activities, like Canton Recreation Park, Fantasy Golf and Game room, Cataloochee ski area, etc.
Food
This state is the best place for you if you are a food lover. Along with boasting some of the nation's best restaurants along with 170 plus breweries, there are hundreds of other lounges and restaurants present all over the state. Casey's buffet, Ocean Grill and Tikki bar, Poole's Diner, French Broad Chocolate and many places are worth visiting.
Museums, Zoos and Galleries
North Carolina is home to numerous museums and zoos, such as Marble Kids Museum, NASCAR Hall of fame, North Carolina Aquarium and many more. The list of museums and zoos here is endless.
Historic Places
The state is an ideal place for the history buff. You will find many historical museums and gardens in every city of North Carolina. Some of them are Old Salem Museum and Garden, Battleship North Carolina, and Reed Gold Mine.
Outdoor Exploration
North Carolina is a place for outdoor people. Pullen Park, Blue Ridge Parkway, Blue Ghost Fireflies, Outer Bank beaches and many more are some of the best places if you want to explore the outdoors of this delightful state.
Weather and Natural Disasters in North Carolina
There are three regions of North Carolina, the Appalachian Mountains in the west region of the state, Piedmont in the central and Atlantic Coastal Plain in the east. The weather varies from region to region.
Most of the regions of North Carolina experiences subtropical and humid temperature, but not in the elevation of the Appalachian Mountains where the weather is subtropical highland. The central and eastern region has mild winters and hot summers, whereas the western area experiences four seasons. When it is about Natural disaster, the state experiences every type of natural disaster.
What are the Best Places to Move in North Carolina?
Greenville
Greenville was a famous Industrial Textile town, and now it has transformed into Metropolis. It is nestled in the foothills of the Blue Ridge Mountains. Greeneville is the 10th largest city of Tar Heel State and the capital of Eastern Carolina. The city is home to plenty of industries, like health care, education and more. In this city, you will find above-average public schools, which means it is a good place to raise your children. The city has a sub-urban feel and offers life at a slower pace.
Wilmington
It is a coastal and 8th most populous city of North Carolina. The city offers a relaxed vibe between beach life and a college atmosphere. For those who love the outdoors, this city has much more to offer like hiking, fishing, sunbathing and more. The city offers an affordable cost of living, with average public schools and many fun activities to do. The only drawback of moving to this city is low career options as the city is more dependent on the tourism industry. It is the best city for higher education as the University of North Carolina is located in this city.
Cary
Cary is the 7th largest municipality of North Carolina. It offers a stellar quality of life and many residents proudly call this city their home. The city has a relatively low population with exceptional public schools. If you are looking for highly rated schools for your children, Cary will not disappoint you, it has many options to offer. With a slow life and small-town feel, Cary is among the best places to move to in North Carolina.
Chapel Hill
Also known as College town, this city is a great place to live when you move to North Carolina. The city has a plethora of activities and attractions to offer to its residents and tourists. It is also ranked as a foodie state of the United States. The city offers great education and job opportunities and is home to some of the fantastic museums, restaurants, bars and festivals. Chapel Hills has a thriving economy with an excellent education system. It is home to the best public schools in the state. If you are planning to move to a smaller community that gives you a perfect environment, Chapel Hill is an ideal option.
Charlotte
It is the most populous city of the state and the 17th largest city in the nation. Charlotte is among the fastest-growing cities in the country. In recent times, everyone has started moving to this city, so the housing price and rent have driven up. The city also offers a lower cost of living as compared to other cities of the state. It comes with a booming job market with more demand in Computer science and many other technical fields. It is a vibrant city with a great combination of affordability and amenities.
Raleigh
This place is also one of the top places in North Carolina and is the capital city of Central State. Raleigh is well known as the City of Oaks, due to its magnificent oak trees all around the city. Raleigh is ranked as the 25th best city to live in the US. The education system is also great here as it is home to some of the above-average schools. If you are wondering what is so special about this city, then it is great job opportunities, amazing health care, affordable cost of living, vibrant nightlife, and lastly gorgeous weather which makes the city a wonderful place to live.
Asheville
Located in the Appalachian Mountains, Asheville is an outdoorsy city that has something for everyone. Many tourists visit this city throughout the year because of its picturesque nature. It is a city of intellectuals, history buffs and art lovers, as there are numerous places here that depict State's history. You will experience many outdoor activities once you move to Asheville, like hiking, skiing and more. In case you want to live in a vibrant and super friendly city, Asheville is a place for you.
Sylva
It is a small town with great mountain views, lakes, waterfalls and many outdoor activities. It is home to few known public schools. Sylva is a top small town in North Carolina.
Quality of Higher Education in North Carolina
North Carolina is home to many esteemed and renowned Universities. They are as follows:
Duke University
Wake Forest University
University of North Carolina
Elon University
Elizabeth City State University
Davidson University
Job Opportunities in North Carolina
The top industries in North Carolina are:
Aerospace and Defence
Biotechnology
Furniture
Information Technology
Business and financial services
Textiles
Tourism
Taxes Scenario in North Carolina
Property Tax in North Carolina is 0.85%, whereas the sales tax is 6.75% which is lower than the country's average. The income tax is 5.25%.
Ready to Move to North Carolina?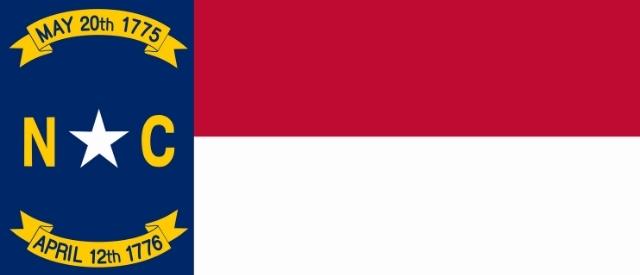 Although North Carolina is scenic, beautific and has plenty to offer, there are a few drawbacks too, that you must be aware of before you move to the state. These primarily include a high crime rate, taxes are higher than other states, and hot and humid summers.
If you are considering
moving to North Carolina
, let Moversfolder.com help you in arranging for a  hassle-free move. Freely obtain several free
moving company quotes
from multiple moving companies all reliable and safe in the knowledge that they are supplying their moving services to you at the most competitive rates they can manage and what could be better than saving up to 40% on your
average moving costs
without compromising on the quality of services.