An Ultimate Moving Guide to New York City - NY
Introduction to New York City,
New York City is the most popular and vibrant city of the United States. Located at the south-eastern tip of New York state, NYC sits on the mouth of Hudson river and actually comprises five boroughs namely Manhattan, Brooklyn, Queens, Staten Island and the Bronx.
New York City is a youthful, vivacious and prosperous metropolis. There are some magical settings, shimmering lightings, beautiful locales, stunning skyscrapers and boulevards. For an ambitious person with dreams, solid work plans, academic aspirations and vying for a buoyant urban life, New York City is the place to be. A world full of opportunities, you can say. If you are destined to shift your base to New York City, you are actually going to have a bite into The Big Apple.
Why Move to New York City With Moversfolder.com?
Moving to New York City
is going to be a big decision. You, thus, need reliable helping hands for the New York City moving. Through Moversfolder.com, you stand to get the perfect people to move you. Moversfolder.com is a time efficient and trusted online portal having an exhaustive database of
professional moving companies
licensed to move you into NYC. You can get instant
moving company quotes
from 3-5 companies which gives you room for comparison. Most of the local or
long distance moving companies
listed on Moversfolder.com are BBB and AMSA certified.
Reasons to Move to New York City
New York City has been the epicenter of fashion, food, media, business, technology and academics. Some of the world's most celebrated personalities and fashion icons belong to the city. So are the world -famous spots (can you skip the Statue of Liberty?) and foods (New York pizza is world famous).
NYC is picturesque with many beautiful locales associated with it. The city is known for glittering lights, stunning skyscrapers and outdoor activities opportunities.
NYC is a promising job market in several professions like software development, healthcare and business.
Driver's License and Registration in New York City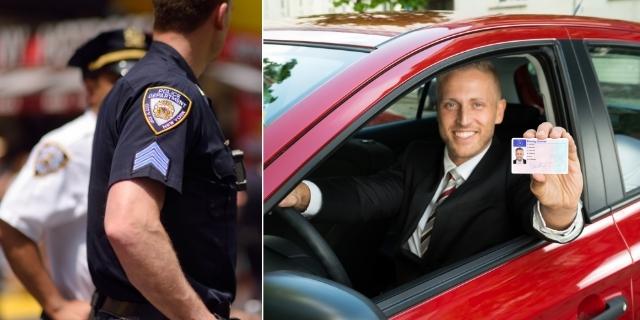 If you are moving to New York City as a permanent resident, you need to transfer your out-of-state driver's license at NYSDMV within 30 days. You have to appear in person at the office. But, students who are in New York City for studying purpose and are not residents need not transfer their driver's license.
The process of registering an out-of-station vehicle in NYC is somewhat similar to getting a new vehicle registered. It is recommended to visit the official DMV website for specific requirements.
Please also note that all vehicles registered in New York need a safety inspection at a DMV licensed station every year and also when the ownership changes.
Affordable Cost of Living in New York City
We assume you find yourself capable enough to sustain in a commercial and expensive setting like NYC. Still, it is recommended you update yourself about the average monthly costs required for a family like yours. Any person putting up at the metropolis of NYC will be able to give you a near idea. Then there are several authentic websites and paycheck calculators which will tell you how you are going to fare at your next destination.
It is estimated that a single bedroom apartment in NYC will cost more than $2000 (in City Centre) and nearly $1500 (outside the City Centre). The land is extremely expensive too with the per square meter price crossing the $8000 mark in the city premises. The rates vary with the locality and borough. Manhattan is most expensive whereas the Bronx is least expensive.
Coolest Attractions in New York City
Central Park
Spread over 800 acres, the park is a delight for the visitors. The one of its kind park is located in the heart of Manhattan.
Empire State Building
The famous Empire State Building is picturesque and is a renowned skyscraper in NYC. The lightning of this building is mesmerizing. Located in Manhattan, this is a must visit spot.
Bryant Park
This small but lush green park in midtown Manhattan is an oasis of peace. There are tranquil corners and chairs for the visitors.
The Metropolitan Museum of Art
This is beyond doubt the most frequented museum in NYC. There are more than 5000 years old art forms preserved here. A great place for art lovers, historians and learners.
Times Square
A not to be missed NYC happening spot. Times Square is abuzz with activity all throughout. The LED lights at night cast a spell.
Brooklyn Bridge
One of NYC landmark spots and an absolute treat for walking. The place shows the city skyline in an amazing way. The sunset at this place is pure thrill.
The Statue of Liberty
Can you miss on The Statue of Liberty? This is what NYC is famous for. It is a national monument of The United States and was gifted to the people of The US by France as a token of friendship. The 93 meters high statute is located on The Liberty Island in upper New York Bay. The Statue of Liberty Museum is also a must see.
Weather and Natural Disasters in New York City
The city experiences all the four weathers. It has been noted that the summer temperature remains around 20˚C – 28˚C and winter temperature may dip to -3˚C. The spring season (March-April) is pleasant with the average temperature remaining near 15˚C. The spring season is also marked with sudden rains. Autumn season falls on the city around the mid of October with the temperature of 10˚C-18˚C. Expect snow in December and be aware that January is going to be the coldest time of the year. (-3˚C).
Natural disasters like floods, winter storms, hurricanes have been known to hit NYC, though tornadoes and tsunamis are less common.
What Are the Best Places to Move to in New York City?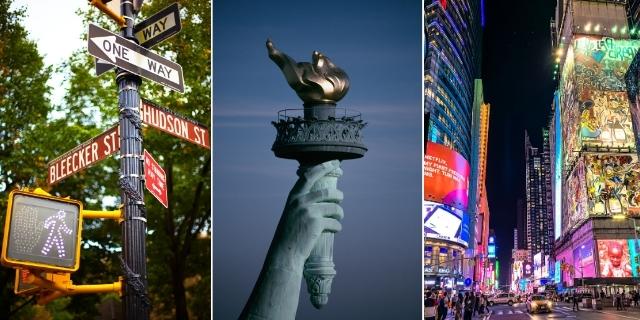 New York City is marked with multi-flavored boroughs and neighborhoods and is a good city to bring your family up. Here are a few localities which are most picked up:
Harlem, Manhattan
Harlem is towards the north of Manhattan. The place has cultural vibrancy and is known for community spirit. Harlem is considered a nice place to raise a family. The rents are a bit lower and there are some good parks and kids' interest spots. And yes, Central Park is nearby.
Battery Park City
This area is to the south of Manhattan. This area is well-connected and has two good public schools -Stuyvesant High School and PS 276. Though a bit expensive, the place is comparatively quitter.
Carroll Gardens, Brooklyn
This is also considered a good neighbourhood with plenty of kids' play areas. There are some good schools too here.
Riverdale, The Bronx
Riverdale is the northernmost part of New York. This is also a cheery place with some good parks (like Van Cortlandt Park) and Bronx zoo. Riverdale is also among the good family neighborhoods.
Bay Ridge
Located on the ridge of New York, this is a bustling place with some scenic views and peaceful ambience.
Quality Higher Education Institutes in NYC
New York has more than a hundred higher education institutions of national importance. The dynamic city of New York is known for imparting quality education in various disciplines. Some prestigious institutions are:
The King's College
St Joseph's College, Brooklyn
Columbia Business School
Manhattan Community College
New York University
Rockefeller University
New York Institute of Technology
Job Opportunities in New York City
Working and settling in New York City is a dream of many. Just have a look at the promising careers in NYC.
Registered Nurses
Business Analysts
Accounts Managers
Software Developers
Data Analysts
The highest paying jobs in NYC are:
Anesthesiologists
Surgeons (except ophthalmologists)
Family medicine physicians
Psychiatrists
Financial managers
State Income Tax Policy in New York City
New York City is one of the few cities which has its own income tax. The residents of NYC might be irked for paying to the state as well as the city. The IT rate depends on the income slab one falls in. The sales tax in NYC is also additional to the state sales tax.
Ready to Move to New York City ?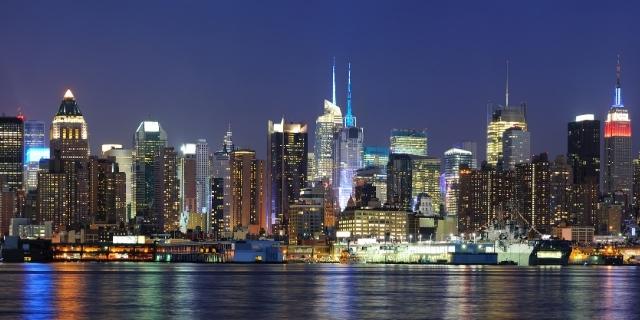 If you are ready for the big move, keep in mind this moving to New York City guide for a hassle-free move.
Plan Your Move Well in Time
As a sensible mover, you should take into consideration all factors, right from cultural shock to finances, sudden shift in the pace of life to the new regulations, before you pack your bags for New York City. And this obviously will need thorough introspection which further needs you to plan your move well in advance. A timely planning will allow you space and time for proper packing and doing away with the unnecessary things.
Never Move With the Stuff that is Not Required
Keeping in mind the cost of space and land in NYC, it is not advisable to waste money on oversized move. Cut down your moving size and move light to save money and hassles.
Move in the Right Weather
Unless bound by unavoidable circumstances, you should avoid
moving in the winter season
when there is too much cold and ice around. Many people pick spring season for moving. You should also update about the temperature pattern in NYC.
Check With the New Management for Move-in Norms
In NYC, the building you plan to move in might have some guidelines laid down by the management. As a new mover and a potential resident, you are expected to know and follow them. Just like there may be timings when moving in is not permitted due to traffic or street blocking (during peak traffic hours or some other local reasons). You are advised to research a bit about professional
moving tips
and guidelines of the locality and management and best time to move.
Hire Professional Movers
Moving into a clamoring and commercial place like NYC, you cannot throw yourself to amateurs or unprofessional movers. It is always advisable to go for authorized and time-tested movers only. Here at Moversfolder.com, access licensed, insured and top-notch movers with proven track record, who will help you in a safe and efficient transition.
Stay Safe With Your Critical Documents
Moving to a metropolis like NYC will require your essential documentation to be up to the mark. Thus, it is advisable to start doing the needful formalities to update your necessary documents well in time. While packing too, take special care while sorting your must-have documents like social security cards, driving licenses, electoral cards and identity proofs. If you are moving with the pets, check their vaccination records too. While shifting base, you should also have their copies/images in your gallery. Just in case.
Better if You Leave Your Car Behind
Mind it that NYC is a crowded place with loads of traffic. The public transport system is quite reliable and swift. If you consider shipping your personal vehicle into NYC, give it a second thought. First, the shipping costs will be exorbitant. Second, the effort is not worth it as there are parking costs, heavy traffic, tolls and insurance issues. If you must move your car in, think of these factors beforehand.
Keep Patience as You Step Into New York City
There is every possibility that you will feel sort of alienated as you enter New York City. You are suddenly hit by a high paced life. Some people might even think of running away. But, slowly and slowly, people fall in love with the city which has a lot to offer. So, keep patience and allow yourself some time to slip into the ways of the city.
Sharing Accommodations
Keeping in view the high costs in NYC, many people opt for shared accommodations. If you wish to share, some popular sites that might be helpful are Metro roommates, New York Apartment and Spare room.
Install Subway App on Your Phone
Public transport being safe, reliable and efficient, it is good if you install subway app on your smartphone. Subway is great to commute short distances, for it is being even faster than taxi. Another suggestion is to go buy a Metrocard. It is easy and you don't have to pay for every single ride.
Respecting the Culture
New York City is a place with a lot of hustle. Try to respect the people's time and norms. It is considered annoying in NYC if you just stand in the walkaway and start clicking pictures of the scenery around. People may be desperate to reach their jobs.
Well, that's not all for The Big Apple – a nickname for NYC. There will be a lot more things to consider but the above guide prepared in a simple lucid style should help you a lot in your joyous transit to one of the most amazing cities of the world.