The Ultimate Moving Guide to Massachusetts
Introduction to Massachusetts,
Massachusetts is a state saturated with an extremely rich history. It's one of the original 13 US states. The ship Mayflower that carried pilgrims from England to Plymouth, established the first permanent New England colony in Massachusetts. The state is the focal point of US history and is also known for flaring the American Industrial Revolution with the expansion of textile mills in Lowell, and for its huge Irish-American population.
Massachusetts offers a lot more than simply satiating the history buffs. This state is warmly known as "The Bay State," as it flaunts pleasant shorelines extending across Massachusetts Bay, Narragansett Bay, Cape Cod Bay, and Buzzards Bay. These great backgrounds highlighted in innumerable motion pictures are profoundly sought-after regions for those keen on visiting the state.
In case you're thinking about moving to the Bay State, then keep reading and explore everything about this marvellous state. We'll cover all the points that are required for you to consider moving to Massachusetts, right from work to the housing market's present status to the best places to live along with the typical cost for living in this state.
Why Move to Massachusetts with Moversfolder.com?
The toughest part of moving is getting started, which we at Moversfolder.com make easy. At our online moving platform, we can connect you with the best moving companies, no matter whether you are
moving locally
or
moving long distance
. All you have to do is fill out a simple form and with just a few clicks you can get customised moving company quotes from multiple moving companies right in your inbox. These quotes are completely free and there's no obligation to use the movers who provide these quotes.
Reasons to Move to Massachusetts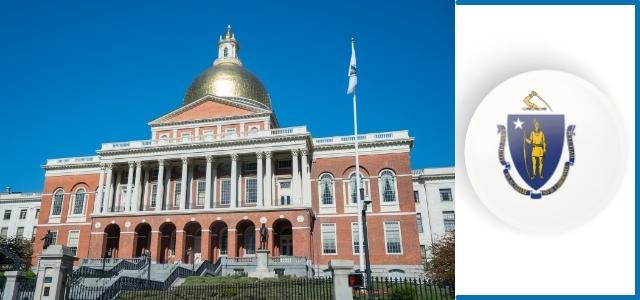 a) Good Education
Along with being home to the country's best Ivy League Universities, Massachusetts also has an overwhelmingly fruitful state-funded educational system. Furthermore, don't stress if you or your children are not in the world-class brainbox classification. There's an enormous measure of phenomenally positioned 'ordinary' colleges, more than 35 in the Boston territory alone.
b) Natural Beauty
The Atlantic Coastline here is dazzling, from rugged hills to brilliant seashores, which will make your Sunday drives memorable.
c) Better Healthcare
Massachusetts is among the best states for healthcare in America, which shouldn't be surprising, considering the number of hospitals that call the city of Boston home.
Massachusetts Driver's License and Registration
If you have a driver's license from another state, you will not have to give a driving test. Just visit the RMV Service Center, and present all the required documents, along with a social security card and two documents that affirm your Massachusetts address, like any service bill or your apartment rental agreement, and you will get your driver's license.
Update vehicle insurance to mirror your new location and then register your vehicle. You'll need to call your vehicle insurance agency and contact the nearby expense assortment office to refresh your protection, title, and enrollment. There is no law to provide any grace period, so you will have to do it as soon as you become a Massachusetts resident.
The Affordable Cost of Living in Massachusetts
In Boston, for instance, you can hope to pay a normal of $3,500 monthly bills, yet that goes down to $2,500 when we consider the state's median. In case you're moving to Massachusetts from a less expensive place in the country, you may have to begin pulling the satchel strings to find the right spot.
In case you're on a tight spending plan, try not to purchase a home in June or July. These months are best for individuals selling a house in Massachusetts, getting the most expensive rates in June at a 4.68 premium. Those in July evaluated at around $32,000 over the average yearly middle posting cost. Then again, homes sold in February shut normally at a rate of 4.74% sub-optimal, and those in October at 2.79% less than ideal prices.
Coolest Attractions in Massachusetts
1) Martha's Vineyard
This island off the coast sits in the Atlantic Ocean, only south of Cape Cod. It has been a long-term summer province, with a lot of tourists taking off to the island for revival and family fun. It offers curious towns, beacons, and immaculate seashores for the regular traveller just available by boat or air. Use your credit card wisely, since costs are known to be a touch higher out on this little place of heaven.
2) Fenway Park
The most seasoned baseball park in the country is situated in Boston. Ask any Bostonian and they will agree that a visit to Boston isn't finished without seeing the charming Fenway Park.
3) Freedom Trail
They include Paul Revere and John Hancock's burial sites, the Old State House (scene of the Boston Massacre), the birthplace of Benjamin Franklin, and Faneuil Hall (a prominent meeting place for revolutionaries and abolitionists). Trail walkers can also see the Old North Church where to signal Mr Revere's famous ride people used to hang the lanterns.
4) Cape Cod
It's 560 miles of white sand seashores and waving ocean grass. It's likewise home to the Cape Cod National Seashore, which secures a 40-mile stretch of seashores and untamed life. This is a mainstream summer escape spot so that seashores can become busy. However, there are a lot of shorelines to go around.
5) Old Sturbridge Village
Being one of the state's top traveller destinations, this conventional New England town reproduces life during the 1800s. Arranged on a 200-section of land site, it has more than 40 notable homes, stores, factories, ranch structures, and art shops. Costumed residents reproduce their daily existence as it was during the 1800s (the state unmistakably cherishes its reenactments). Among them are homemakers, smithies, ranchers, and craftspeople. There are active exercises for youngsters and a lot of enjoyable things for adults too.
Weather and Natural Disasters in Massachusetts
In Massachusetts, you will experience snowy winters and warm summers with a humid climate. Average temperatures hang around or above 80 degrees in July. The state perceives around 43 inches of rainfall every year, while annual snowfall can reach up to 100 inches or higher. Massachusetts averages approximately 30 days of thunderstorm during the summers and has been tapped by several notable tornadoes and hurricanes.
What are the Best Places to Move to Massachusetts?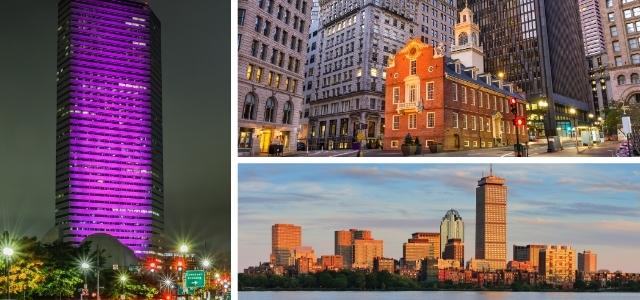 Boston
The rambling capital of Massachusetts is home to around 673,000 individuals and covers an astounding 90 square miles. There's a youthful, new, and hip vibe here, thanks to the enormous part to the 250,000 understudies concentrating across different colleges in the city.
Boston is a city on the worldwide guide, with vacationers gathering from around the globe consistently to investigate A-list exhibition halls and displays, meander down the memorable cobbled roads and visit the popular locales. If you love the vast city way of life and having unlimited freedoms for eating, drinking, culture, and amusement, then moving to the midtown regions of Boston could be ideal for you. Although the property in Boston is cheaper than in NYC, living downtown is still expensive.
Waltham
Waltham is under 10 miles outside of Boston, making it a quick drive to work in the city. However, around 62,000 individuals live here regardless of its moderately small size, and the town has a dynamic nightlife scene along with top-notch feasting choices. There are more than 260 bars and eateries, the majority of which have grouped around the focal strip known as 'Cranky Street'.
There are two colleges here, so the residents are by and large on the more youthful side, with a school town vibe that keeps things new and energizing. This territory is mainstream with suburbanites in Boston. The average home in Waltham is recorded at around $604,000.
Lexington
Lexington is the place where the primary shots were discharged in the Revolutionary War. There's even a yearly dedicatory day, on the principal Monday of April, where the 34,000 inhabitants offer their appreciation to their ancestors.
Lexington is a princely town, where the average family unit pay is around 150k each year. There are the absolute best state-funded schools in the country and a low crime percentage, so it's an especially famous territory with wealthy families.
Cambridge
Like its sister with a similar name across the sea, the city of Cambridge is a famous college town. There are two elite organizations for higher learning here-Harvard University and MIT. Around 108,000 individuals call Cambridge home, and on the off chance that you decide to move here, you can wager you'll have some too savvy neighbors.
The midtown zone is stuffed with extraordinary eateries and bars, and there is rich artistry and unrecorded music scene that accompanies the school town status.
Quality Higher Education Institutes in Massachusetts
Massachusetts is a kernel to many higher education institutes and universities. A point to be noted the state is ranked #1 for K–12 education! The prominent Universities are:
Harvard University
Massachusetts Institute of Technology
Tufts University
Brandeis University
Boston College
Boston University
Job Opportunities in Massachusetts
Massachusetts is a promising state for several professionals as the market is growing. Some of the highest paying industries are:
Hospitals, nursing, and residential care
Finance
Technology R&D / Innovation
Tourism
Medicine
Education
Commercial fishing
Food processing
Taxes Scenario in Massachusetts
The state's real-estate tax rate is 1.22% which is ranked at #34. The best part is that Massachusetts doesn't have a county sales tax. The income tax scene in the state is on personal income that is 5.05%.
Ready to Move to Massachusetts
Thinking about
moving to Massachusetts
? Then before you make a final decision, keep in mind the following points.
The highest cost here is residence, and in case you're moving from a less expensive part of the country, you may have to change your spending pattern when you're searching for a place to live in this state. Education is also costly here.
It has a considerable population, making it the third most thickly populated state in America.
The average winter brings 40-60 crawls of snowfall, and temperatures can get as low as - 20 degrees Fahrenheit during the chilliest months.
Plan Your Massachusetts Move With Moversfolder.com
Moversfolder.com is the easiest way to take the stress out of your move, whether you are moving to Massachusetts or moving within the state. You can easily connect with only the most trustworthy moving companies, Just fill in the short get '
Free Moving Quotes
' form, and we'll connect you with the most eligible pre-vetted, licensed, and insured Movers near you.