The Complete Moving Guide To Maine
Introduction to Maine,
Maine is one of the six states that comprise New England – the North Eastern part of The United States. The state has its borders with New Hampshire to the west, and Canadian provinces of Quebec to the Northeast and Brunswick to the Northwest, apart from lining the banks of The Atlantic Ocean to the Southeast. Talking in terms of natural bounties, Maine has its all stunning coastline, beautiful rocky coasts, gorgeous beaches and tranquil forests.
Why Move to Maine With Moversfolder.com?
Moversfolder.com is one of the most searched online platforms for accessing dependable moving companies authorized to operate in various US states. Moversfolder.com is unique and user-friendly. All you need is to fill a simple one-minute form which requires some basic details of your move. Additionally, you get valuable
moving tips
and suggestions related to multiple aspects of
long-distance move
as well as
short-distance move
.
Reasons to Move to Maine

Maine is one of the choicest destinations for many tourists as well as moving families from around the world. Here are some solid reasons that make Maine a promising moving destination:
Maine is picturesque. The fresh ocean air, extended coastline, some great lakes with clear waters, ocean and mountains make Maine a cherished location with mesmerizing locales.
Maine comprises 16 counties and is a diverse state. (In fact, Maine is the largest state in New England). Cumberland and York are two densely populated and happening places among the counties.
The cost of living in Maine is considered low. One can have affordable housing even in the state capital Augusta.
The cities and towns are considered safe. Schooling facilities are also good and the people are welcoming.
Portland in Maine is said to be the gem of the North East. There are some fine restaurants, and cobblestone streets which make the place a lot famous.
Maine is considered to be one of the choicest retirement destinations. The culture, economy and language diversity are remarkable.
Maine is ranked as one of the top 10 healthiest states of the US.
Driver's License and Registration

The authorized department for driver's licenses and registration of vehicles in Maine is named as Bureau of Motor Vehicles (BMV). If you establish residence in Maine, you must transfer your out-of-state driver's license in Maine within 30 days. Maine BMV issues a graduated driver's license (GDL) for teenage drivers and Commercial Driver's License (CDL).
If you wish to register your out-of-state vehicle in Maine, you must do it with BMV within 30 days. The penalties might follow after that. Please note that the law requires your auto insurance should be intact at the time of registration. The guidelines are somewhat different for special vehicles like Recreational Vehicle (RV), trailer, or moped etc.
Affordable Cost of Living in Maine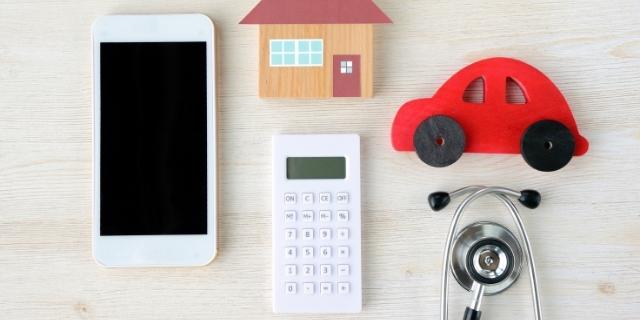 You should also research about how you would be adjusting to the living costs at Maine. You may use Maine paycheck calculator on Smart Asset or Smart Advisor.  Additionally, you can avail the services of a financial advisor.
The average house value is to the tune of $250,000 as per an estimate. One can rent an accommodation at around $2000 per month. The values, however, also vary with the location. For example, you can rent a one- bedroom accommodation in Portland at around $1200-1250 but the same would be available at $1450-1500 in Warwick.
The average monthly expenses for a family in Portland can be $7000-7500.
At Bangor, the median home price is tagged at around $150,000.
The median home price at Lewiston is $1,40,500.
The least expensive place is considered to be Gorham in the Portland area.
Coolest Attractions in Maine
Portland
One of Maine's main tourist hubs is Portland, in Southern Maine. The place is known for cobblestone streets, mesmerizing beaches, picturesque Fore River and buildings made of bricks. Portland is also a great place to indulge in fishing, biking, skiing and similar thrilling exercises. There are some cool amusement parks, museums, and discovery centers in Portland. Portland is also the business hub of the state.
Acadia National Park
Couples love it. The spot is famed for rocky coastlines and marine terrains. The ambience is tranquil among lush green forests and the chirrups of birds.
Augusta
Augusta is the capital of Maine and is located along the Kennebec River. The amazing tourist place is known for spots like the Capitol Building, Lithgow Public Library and Blaine House.
Bar Harbor
The place is simply beautiful and known for rural ambience. Main Street here is a favourite place for seafood lovers.
Casco Bay
An amazing cluster of some 200 islands, Casco Bay is an oasis of fun activities, walks, cycling, and eating. The islands of Casco Bay comprise small villages and towns. The lighthouses cast a spell on the onlookers. Ferries (Casco Bay Lines) are available from Portland to reach the islands.
Allagash Waterway
This is a near 90 mile stretch of rivers and lakes, this is a great spot for campers and adventure lovers. The area is known for virgin woods and serene locales.
Weather and Natural Disasters in Maine
The weather in Maine is notoriously wavering. If the day temperature is temperate, the night temperature can dip to biting colds and even harsh snow can hit you. There can be surprises on an hourly basis also. There are humid summers and winters can be extremely harsh and snowy. There can be cold storms in winter too.
The summer temperature is quite comfortable in the state and is averagely around 21 degree Centigrade. (70degree Fahrenheit). There are warm and sunny days in summers. January is the coldest and July is the hottest month in Portland.
Autumn is amazing in Maine. People just fall in love with the fall in Maine during autumn. It is the time for fall foliage and leaves change color. The air is not yet biting and there is ample scope for outdoor activities like hiking, white water rafting and camping. Last days of September till the first week of October is the peak time when people love to flaunt to Maine. The season ensures magic with leaves changing colors to various hues and sunlight filtering through golden leaves.
But Maine also gets its own share of natural disasters just like several other places. Common natural disasters like storms, earthquakes, floods, hurricanes and landslides have been a part of Maine.
What Are the Best Places to Move to in Maine?
Maine is Diverse in Terms of Colors and Economy
Portland
Portland is one of the best places to move to in the state of Maine. Portland can also be called 'Gem of New England'. Portland was also rated in Forbes Magazine's 2009 list as "Most Liveable City". The 2011 edition of AARP magazine tagged the city to be "Most Affordable Place to Retire".
Bangor
The place is characterized by new built homes and development activities. Bangor is close to Belfast and it is easy to commute. There are some nice apartments, mansions, detached/semi-detached homes coming up in the Bangor area.
Augusta
The capital city has its own charm. The city is considered good for raising family and has a small population. There are good public institutions, commuting facilities, job opportunities and healthcare facilities.
Cape Elizabeth
Cape Elizabeth is situated near Portland and is a leafy town of Maine. Cape Elizabeth is famous for shoreside parks and lighthouses.
Belfast
One of the livable places in Maine, Belfast offers a suburban feel to the residents. The area is frequented by retirees and families. This walk friendly city has a Waldo County General Hospital among all living amenities.
Quality Higher Education Institutions in Maine
Maine, apart from being picturesque and appealing, does not lack in standard academic infrastructure. Some of the outstanding centres of higher education are as under, though the list is not exhaustive:
Bates College, Lewiston
Bowdoin College, Brunswick
Central Maine Community College, Auburn
Beal University, Bangor
Maine College of Art, Portland
Job Opportunities in Maine
Maine is a progressive state. There are emerging job opportunities. Here are a few most promising job sectors in the state:
Nurses
Software developers
Physical Therapists/Occupational Therapists
Business Analysts
Taxi Drivers
Mechanics
Please also note that the minimum wage in Maine is $12 per hour, which is one of the highest in the Uni Employment rate. Also Maine has a low unemployment rate (Bureau of Labor Statistics put the figure as 2.7%).
State Income Tax Policy in Maine
If you work and earn in Maine, you need to pay Maine Income Tax. There are three tax brackets in the state with a maximum marginal income tax of 7.15%. Those falling in the lower bracket pay 5.8%.
Ready to Move to Maine?
There are a few considerations too before
moving to Maine
. Whatever on your mind, Maine never fails to surprise you with its sheer natural diversity, dense forests (90% of the state is covered with forests), painting like rocky coasts and vast expanses of tranquil water bodies. If you just love the charm of calm and unhurried life, Maine is the place for you. If you are all geared up, get through this Maine moving suggestions:
Large Area, Spots far Apart
Maine being a large state has its cities and villages sometimes miles and miles apart. So, you can not think of commuting so frequently.
Not so Younger Population
Maine has a more aged population and a younger population is comparatively less. The average age of Maine residents is 44 years. Lack of diversity in food and reduced vibrancy may be the immediate reasons. Maine is often tagged as the oldest state of the US.
Slow Pace of Life
The pace of life at Maine is slower. Perhaps this is the reason why young people are not much drawn to the state. A large number of people move to Maine after retirement as the state offers quaint and quiet ambience without much urban noise and traffic.
Slow Internet Speed
Internet speed is also slower. In fact, Maine has the fifth slowest rate of internet speed in the country. Average internet speed in Portland, the commercial center of Maine, is 14 Mbps. Lewiston gets even slower 10 Mbps.
Main Airports in the State
Portland International Airport at Portland and Bangor International Airport are two of the prominent passenger jet services in Maine.
Some Tips as you Pack Your Bags To Maine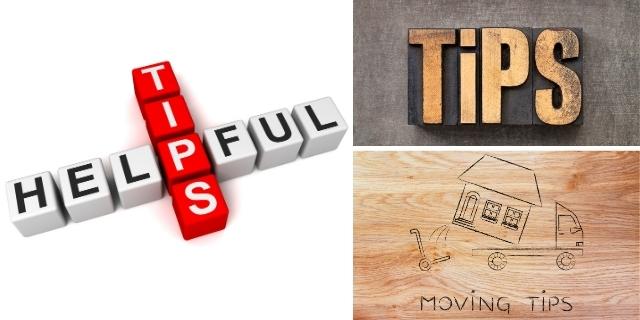 Move with the Lightest Moving Size
Moving with the lightest stuff possible always pays rich dividends in terms of cost savings and reduced hassles.
Hire Professional Movers in Maine

Hiring professional and licensed movers is necessary for a careful handling of your stuff and smooth transition. Log in to Moversfolder.com for
free moving quotes
and latest update on authorized and professional movers. Moreover, if it is moving an office, professional movers ensure there is minimum downtime and least disturbance to your business operations.
Hire Specialty Movers if Needed
For special or fragile stuff like awkward furniture, aquariums, pianos, hot tubs, antiques and pool tables, go for specialty movers. Visit the section on specialty movers on Moversfolder.com. There are last minute movers too which take care of your last- minute fumbling and fretting. They are experts in setting the things in order.
Visit the Place Beforehand
It is recommended to visit the town/city before your actual moving. This will help you make a sensible decision if the decision of relocation is worthy or not. Moreover, this step will give you an idea of the culture, job prospects and academic infrastructure of the area.
Plan Your Tasks and Book Your Movers in Advance
A timely planning is always better for an efficient move. You should, thus, plan well in advance and book movers in advance too. This will be cost effective and save you from the last- minute disorganization. Stay connected to Moversfolder.com for expert advisory on
cross country moves
and general tips on
long-distance moves
. There is quite beneficial elaboration available on the portal on how to plan and organize your long-distance move.
Update Yourself on Maine Essentials
It is advisable to update about the essential formalities, legal guidelines, federal norms to be followed before moving. You might need documentation updates, changes in insurance and formalities in getting the vehicles registered etc. The good thing is that much of the information these days is readily available online on state web portals. Use technology and stay on the safer and smarter side.
Weigh your mind setup against the living style in Maine and go for an informed decision. Happy meaningful move to Maine.