An Ultimate Moving Guide to Los Angeles - CA
Introduction to Los Angeles,
Los Angeles - the name is enough to ring a bell if you are smitten with some exciting life conjuring up all elements of fun, food, fashion and entertainment. Los Angeles, fondly called LA, is world famous largely due to the Hollywood film industry. This spirited city of the United States is actually the largest one in the state of California. If you are thinking of relocating to LA, the following moving to Los Angeles guide throws some interesting insights.
Why Move to Los Angeles With Moversfolder.com?
Los Angeles, the dream destination for many, throws excellent opportunities for a spirited life. Moving to this ambient place should be undertaken with trusted movers. Moversfolder.com ensures you of getting through the thoroughly scrutinized moving companies with a trusted record. All you have to do is fill your basic moving related details in our simple form and compare free moving quotes online with the comfort of your couch. We propose the best companies most suited to your requirements. With no more time wastage and worries about the credibility of movers, you can truly relax when you use Moversfolder.com for your moving needs. Also, you can save nearly 40% of the average moving costs with Moversfolder.com.
Reasons to Move to Los Angeles

There are more than one beautiful reasons to move to Los Angeles. Have a look at the following exciting points from moving to Los Angeles guide to delve one some major reasons.
A Kaleidoscope of Sightseeing
This sparkling city is home to the world- famous Disneyland, Hollywood filmdom, Griffith Park, Hollywood Wax Museum, Santa Monica Pier, The Getty Center and several other landmark attractions. And yes, this La La Land has beautiful sunrises.
Diverse Delicacies
When you are in LA, you are never far away from some fine restaurant. Some of the most sumptuous offerings in this foodie city are Sushi, Mexican cuisines and, of course, those tempting burgers.
Ample Outdoor Activities
LA has also got some hiking trails and yes, there are mountains like San Bernardino and San Gabriel Mountains. You have ample opportunities to explore the surroundings and indulge in outdoor activities (camping, rock climbing, cycling, all that).
A Hub of Creativity
LA is a melting pot of creative pursuits. If you are someone with a passion for creative arts and media related activities, there is so much platform to unleash your creativity.
Some people suggest you should carry your business or contact information card when you are at public places in LA. You never know when you run into some big gun from the filmdom and get a chance to grab some break.
Driver's License and Registration in Los Angeles
Please remember that it is not permissible for residents to drive with a driver's license of another state in Los Angeles. Only temporary visitors/tourists can drive with their original state licenses. Those moving to Los Angeles should note that they must get their driver's license transferred to California DMV within 10 days.
The time allowed for transfer of an out of state registration of vehicles is 20 days.
For both driver's license and car registration, you must appear in person at the local DMV office. It must also be remembered that persons moving from other countries to California have to undergo driving skills tests in California.
Cost of Living in Los Angeles
One of the Most Expensive Cities
This is not to discourage but living in Los Angeles is costly due to the obvious factors. Renting a single bedroom apartment will cost nearly $2500. The median home price for a two-bedroom accommodation is to the tune of $750,000. For more details, please search related websites near the time of your move.
In terms of average monthly expenses, a single person needs around $980 (rent excluded) and a family of four needs nearly $3500 (rent excluded).
Coolest Attractions in Los Angeles

All set to undertake Los Angeles moving? Here are a few of the most sought-after neighborhoods in this amazing city of California.
The Getty Centre
The Getty Centre is an impressive building on Santa Monica Mountains which is known for modern design, amazing views and gardens.
Griffith Observatory
A thrilling spot where you can use telescopes to explore live shows and watch mesmerising views of Los Angeles and the Hollywood Sign. The admission is free.
Universal Studios Hollywood
One of the famous amusing parks Los Angeles is known for is Universal Studios Theme Park. Just exciting to see those ever-changing rides, movie sets and studios. Also check City Walk for dining and entertainment.
Disneyland Resort
Disneyland is a place fondly loved for family vacation. Though on the outer side of the city, the spot attracts people from all around. Disneyland Park has rides and Disneyland California Adventure Park promises exciting adventures and action.
Weather and Natural Disasters in Los Angeles
The weather in LA is not bursting at the extremes. The temperature remains comfortable and there are sunny and bright days. January is the coolest month (temperature nearing 15˚C) and July is the hottest month (temperature nearing 20˚C). Winter and spring seasons also witness heavy rains.
Earthquakes, wild-land fires and floods are the notable natural disasters in Los Angeles is vulnerable to.
What Are the Best Places to Move to in Los Angeles?
People pick the following neighborhoods as they move to the city of Los Angeles:
Central LA
Northeast LA
South Bay
San Fernando Valley
If moving to Los Angeles with family, the following neighborhoods fare well  due to safety, family oriented atmosphere and nice schools:
The Valley
Sherman Oaks
Manhattan Beach
For singles ready to move to the La La land, the following neighborhoods are most taken:
Downtown
Culver City
Santa Monica
Quality Higher Education Institutes in Los Angeles
In addition to the media, fashion and entertainment industry, Los Angeles is also the epicenter of higher education. Some of the prominent centres in higher education are:
University of California, Los Angeles (UCLA)
University of Southern California (USC)
Pacific States University
Los Angeles Community College
Los Angeles Trade Technical College
Job Opportunities in Los Angeles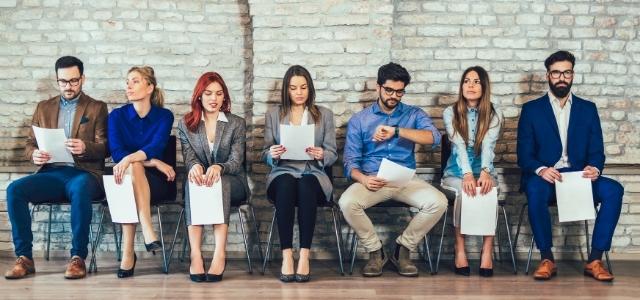 The job market in Los Angeles is quite competitive. LA being the dream destination for many has a lot of competition when it comes to working here. This is particularly true for those trying to step into the entertainment industry. It is advisable to try to secure some internship here while still studying at your native place. This step may help you cement some place in LA. Having said that, the most common and promising jobs at LA belong to the following professions:
Psychiatrists
Physicians
Nurse anesthetists
Astronomers
Airline pilots, flight engineers
Architectural engineers
Lawyers
Besides, the persons having a flair in the following fields can hope for a bright career in Los Angeles:
Fashion
Media
Hospitality
Entertainment industry
Publishing.
State Income Tax policy in Los Angeles
The city of Los Angeles levies the following tax rates:
Income Tax : 9.30%
Sales Tax: 8.25%
Ready to Move to Los Angeles?
Los Angeles moving must be undertaken with an optimistic approach. Have a look at this quick advisory for potential movers to Los Angeles.
The Real Traffic Snarls
Yes, LA is crowded and prosperous. People have big cars and this obviously adds to the traffic struggles. While
moving to Los Angeles
, you have to bear the traffic. Remember there are many commuters to the city, many people come to work in LA. Download the Waze app to stay updated on the real-time traffic update.
Public Transport System Can Take Your Time
This is also real. You cannot navigate the city if you don't have your personal vehicle. There are long commutes and public transport can waste your time a lot. There is nothing like it if you land a job near your home.
Strict Parking Rules
Be aware of the fact that parking and permits are stricter in LA. Ever heard of Jaywalking tickets? You may even get a ticket if you don't follow walking guidelines on crossways. Parking of vehicles further needs permits and you are expected to know (and follow) the parking hours. You can, however, park in the yellow loading zone between 6pm and 6am.
Choose Your Area Wisely
While introspecting on the choice of area and neighborhood in LA, it is recommended to consider your paycheck, living conditions of different communities, daily commute distance, access to freeways, living costs of the area, access to schools, facilities of public transport and even crime rate of the area.
Start Planning Early and Save
Moving to LA is not something you do overnight. Keeping in mind the pace of life and a different scenario and high cost of living in the city of Hollywood, you should plan early and save some money. It is further advised if you seek the services of a financial advisor on how to manage your expenses at a city with a high- cost index.
You are further suggested to go through our section on
how to organize a long-distance move
for more elaboration and better understanding of your move process.
Go for Quality Moving Supplies
If moving from a distant state, it is apparent that it is going to be a
long-distance move
. So, you should pack as per the conditions. Choose quality packing material (tapes, sturdy boxes, cargo straps etc.). You cannot rely on substandard materials.
Hire Your Movers Sensibly
Now, this is quite important. You need quality movers and licensed professionals. Search for reliable LA movers online or reach out to those who moved to the city at some time. Moversfolder.com hosts a database of several trusted and
professional moving companies
who offer their free moving quotes online. All you have to fill is your basic details like date of moving and zip codes of your locations. You get instant access to the most suitable movers.
Go through the Views of New Movers to lA Beforehand
Before you pack your inventory, it is also in your favor if you spare time on a daily basis for some days to read what the new transplants to LA have to say about starting life afresh in the city. Consider yourself lucky if someone from a friend circle or relation is putting up there.
Do Not Overlook Necessary Papers
Lest you should fumble or face any inconvenience in a fast-paced city as Los Angeles, it is advisable if you have all your paperwork (address updates, licenses, electoral papers, identity proofs, social security cards etc.) in place and secured with you. Additionally, you should have easy access to the moving related documents like the driver's info, contract, receipts, balance, shipment number etc.
Moving to Los Angeles can be a life changing experience. Do not let inefficient handling of the move spoil your lifetime chance. Take care of the precautions and suggestions and ensure you have a gala experience.