The Complete Moving Guide to Idaho
Introduction to Idaho,
Idaho is the state many people would love to have their abode at. The scenic state offers the advantage of a robust economy, buoyant life and ample opportunities for outdoors activities like hunting, hiking and surfing etc.
Idaho, popular as 'The Gem State' due to 72 precious stones found here, is a dream state for many. Talk about the gemstones and natural resources - silver, jade, opal, zinc, jasper, topaz – Idaho has a good supply of all. Inhabited By around 18 people, most Idahoans work in government and healthcare sectors. Agriculture is also abundant due to large open farmlands available.
Why Move to Idaho With Moversfolder.com?
There are some good reasons why Moversfolder is the perfect platform to depend on while moving to Idaho. The online portal has a wide database of authorized moving companies duly licensed to move you to Idaho. The process is simplified and channelised for an efficient and cost-effective move. Numerous moving individuals and families are living testimonies to the amazing benefits of using Moversfolder.com.
Reasons to Move to Idaho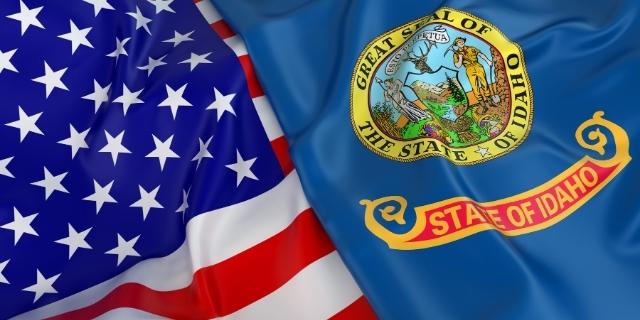 For a person or family all set to move to Idaho for some personal or professional reasons need to know the following Idaho moving guide:
Simple and Solitary Lifestyle of People:
Idaho locals love to stay in isolation. (Gallup ranks Idaho as the 7th most conservative state. (Note that much of the state is now inhabited by people originally from California).
Low Crime Rate:
Crime rate in Idaho is also comparatively low.
Low Living Costs:
The living expenses in Idaho are considered low as compared to other places.
Famed for Several Spots:
Idaho is famous for spots like Silverwood Theme Park, The Smurf Turf, Julia Davis Park among some others.
Idaho Driver's License and Registration
Please note that you need to exchange your driver's license as well as your vehicle registration as you establish your residency to the state. Military personnel may be exempted from certain requirements.
If you wish to transfer your out -of- state driver's license to Idaho state, you must do it within 90 days of your relocation. For commercial driver's license (CDL), the permissible period is 30 days. For vehicle registration too, you get 90 days. You must appear in person at the local DMV office. Ensure you carry vital documents like your title, identification proof, insurance documents of the vehicle. The vehicle will also require inspection.
Affordable Cost of Living in Idaho
The best thing about Idaho is that the living costs are low as compared to many other states. A single adult can put up with around $10.64 an hour (source: livingwage.mit.edu). The average mean home price in Idaho is $263,900. The average rent for a 3-bedrooms set is between $1100-1150.
Coolest Attractions in Idaho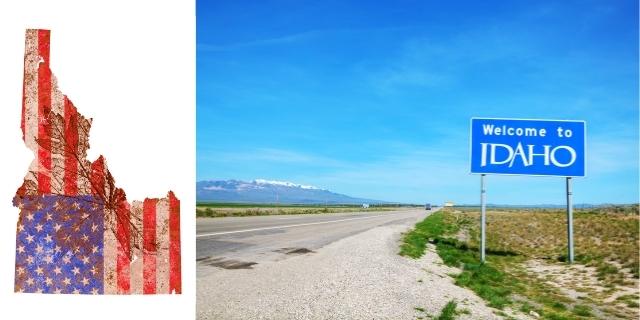 Idaho is home to some of the coolest attractions for locals, tourists and visitors alike. Here are the prominent ones:
1 - Boise River Greenbelt:
A happening place for hiking and biking.
2 - Hiawatha Mountain Bike Trail:
The 15 miles trail is dotted with tunnels and trestles. A great place for biking and hiking.
3 - Idaho Falls Greenbelt:
A thrilling spot extending nearly six miles. A fun place for cyclists, joggers, and walkers.
4 - Craters of the Moon National Monument and Preserve:
This amazing spot has three lava fields and extensive grasslands.
Mountain and Bald Mountain. You can get a thrilling skiing experience here.
5 - Shoshone Falls:
This is a renowned waterfall in Idaho which offers mesmerising sightseeing during spring season.
Weather and Natural Disasters in Idaho
The weather in Idaho is mild throughout the year. June, August and September are the most pleasant months. July is said to be the hottest month in Idaho with the temperature shooting to 85.4 degrees Fahrenheit (around 30 degrees Celsius). The winters can get snowy too. Though not much frequent, Idaho experiences wildfires and flooding and earthquakes. Volcanoes come next on the list.
What Are the Best Places to Move to in Idaho?
Idaho is liveable and vibrant. The most sought- after living places in the state are:
1. Boise:
Idaho's capital, Boise is located in the foothills of Rocky Mountains. The city is known for its cultural vibrancy, apart from being a thrilling place for biking and hiking. The city is home to Boise State University. The city is also known for community spirit.
2. Meridian:
This fast- growing Idahoan city has some notable spots like Eagle Island State Park. There are also some good schools and commute to Boise is easy. But the city gets harsh winters.
3. Ammon:
This place has a living score of 88/100. Real estate is comparatively cheaper, and crime is also on the lower side. The monthly rent is around $750 only.
4. Garden City:
This suburb is on the outskirts of Boise and the ambience is sub-urban. You can have an accommodation for around $770 a month. There are several public schools.
5. Hayden:
With a livability score of 87/100, Hayden is a bit expensive, but the property is affordable. People here love fishing and boating. Hayden is having a low crime rate.
6. Pocatello:
The city is quite modern, having prime institutions like Portneuf Medical Center and Idaho State University. Pocatello Regional Airport is another feather in the cap of the city. The place is also known for outdoor recreation sports.
Quality Higher Education Institutes in Idaho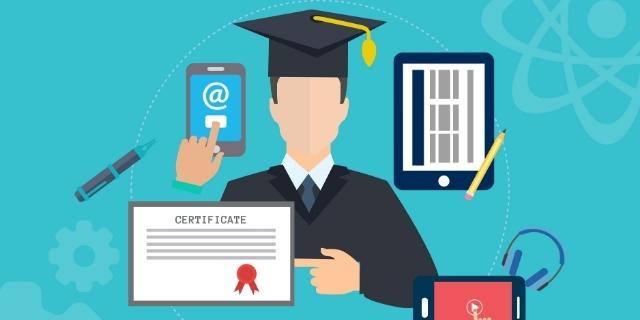 Idaho has some well-known centres for higher education. The major ones are:
Boise State University (Boise)
Idaho State University (Pocatello)
Lewis-Clark State College (Lewiston)
ITT Technical Institute (Boise)
Job Opportunities in Idaho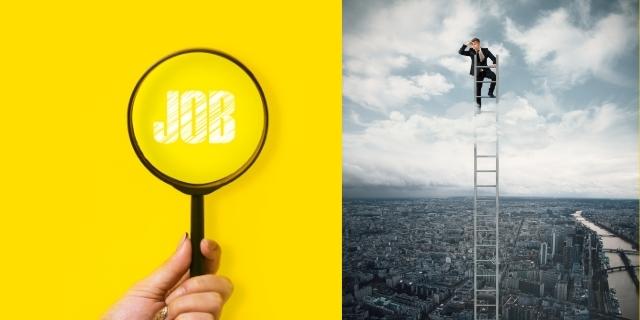 The highest paying jobs in the state of Idaho are:
Anaesthesiologists
Physicians and surgeons
Pharmacy technicians
Orthodontists
Internists
Family and general practitioners
The new moving persons to Idaho can also find good opportunities in the following fields like:
Software development
Real estate management
Animal care
Website management
Agriculture and energy
The new movers must also keep in mind that as per the website minimum-wage.org, the current minimum wage at Idaho is $7.25 but Idaho had been ranked as the state with the 6th lowest cost of living - (2017 statics).
State Income Tax Policy in Idaho
Idaho generates revenue through Personal income tax and sales taxes. The former ranges from 1.6 to 7.4%. Just as other states do, Idaho doubles income tax brackets for those taxpayers who are filing jointly with spouses.
Ready to Move to Idaho?
Relocating and
moving to Idaho
is a great idea for those who are smitten by long swathes of natural locales and pristine living at affordable costs. The economy is robust and natural resources are in abundance. Population is sparse and there is a lot to do for those who love a tranquil living. If you are all set to move to Idaho, just go through the following facts too.
Slow Pace of Life Unlike High-Density States:
Idaho is known for a slow- paced life as compared to other US states which are far more buoyant and crowded. Those looking for a high-density urban life may feel a bit disappointed here. Thus, if you are planning to move to Idaho, please go through the following points too:
Far Off Geographical Location:
The Potato state, yet another name for Idaho, is far from many other major US cities and there are not many natural calamities due its geographical location.
Not the Best of Academic Facilities:
Educational facilities are not that good as compared to the rest of the US.
The above list is not exhaustive but serves a lot to throw a glimpse into the character of Idaho state. Before you pack your bags and plan to move to The Gem State, please get to know the following vital facts also that are crucial for Idaho moving:
Selling blemished/rotten potatoes is considered an offense here.
If you are at Pocatello, make sure you look pleasant and better you smile. Presenting yourself as gloomy is contrary to the culture and reputation of the place which may land you in trouble.
It is unlawful to buy onions after sunset in Tamarack city. You need a permit. So, think twice before that Pizza party at night.
Some Practical Suggestions Before You Move to Idaho
Move as Light as Possible
Downsize your moving size and carry only what is essential. You stand to move light and hassle free and, yes, with reduced costs. Read our sections for the advantages and ways to move light.
Seek Professional Idaho Movers
Just as we covered in various sections on long-distance moves and moving across the state boundaries, it would be a sensible lot to
hire professional movers
. Search online the
Idaho movers
, check their reputation in the market, read customer reviews and pick your most suitable company.
Organize your Move
Organize your move through timely planning, jotting down the to -do list, make inventory and planning your personal travel. If you possess some special or fragile items that need to be moved, hire the movers specialized enough. (Suggested reading:
How to Organize a Long Distance Move
).
Do some research on climatic factors
Update yourself on the temperature conditions as per the months you are moving in. Have a clear report on the Idaho weather where, at times, extreme temperature is not surprising. Hottest summers and snowy winters, we mean. But most of the time, the conditions are mild only. 
Please also take care of necessary documentation like registration of your vehicle, change of address in insurance and licence, and electorate authorities etc. If you brought in your vehicle from the other state to Idaho, a period of ninety days (after establishing your residency) is allowed to register the same with Idaho authorities. Guidelines for special vehicles like snowmobiles may differ.
Accept the Behaviour of Idoheans
Learn to come to the terms that Idaho locals may look to you as reserved if you are moving from a different place.
Respect Pandemic Guidelines
During pandemic guidelines, respect their social and legal norms and do not make them feel threatened health wise.
Deal with Political Sentiments Sensibly
Both of Idaho's US senators are republicans. Idaho is, thus, largely a red state. Thus, if you are moving in from a blue state, be conscious enough to avoid heated political arguments with the locals.
Weigh your Financial Standings
You may seek the services of a financial advisor too to navigate your finances and pay check. It pays to seek professional help during a cross-country move.
Stay connected to Moversfolder.com for facts that are central to your relocation.
Happy Moving
!