Ultimate Moving Guide to Houston - TX
Introduction to Houston,
Houston is the largest city in Texas, known for its booming industries. Award-winning chefs and a fantastic variety of local and international menus have put Houston on the map as Texas's culinary capital. If you have school-age children, you'll love Houston's stellar public education system, with many districts offering some of the top educational possibilities in the state. Houston is home to the University of Houston, Rice University, and several other highly respected colleges and universities. No matter what you are looking for in this new city, Houston has a lot to offer to its residents. If you are considering moving to Houston city, then let the Moversfolder.com show you the way.
Why Move to Houston with Moversfolder.com?
We know that moving can be an extremely time-consuming and stressful process, no matter whether you are
moving locally
or need
long distance movers
. There are hundreds of things to plan and organize when you are moving all your belongings from one place to another. Instead of trawling the internet searching for affordable and reliable moving services yourself, why not let the relocation companies compete for your business? Move comfortably with Moversfolder.com!
At this online platform, all you have to do is fill out a simple quote requisition form, and you will get competitive
moving quotes online
from multiple movers who can cater to your move. The best part is all the moving and storage companies listed with us are pre-screened, licensed, and insured, so you don't have anything to worry about. Most of them are members of reputed moving organizations like BBB and AMSA, which further cements their reliability. Compare Prices from the handful of moving quotes you receive and
hire movers
that suits you best!
Reasons to Move to Houston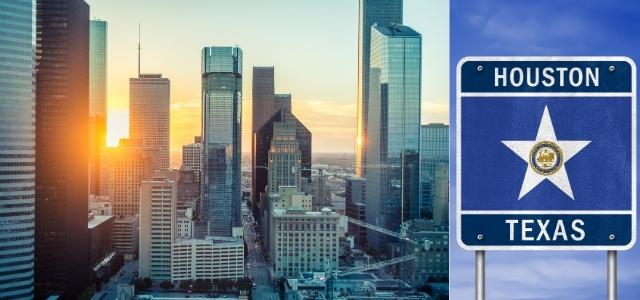 a. Living in Houston is Affordable
Houston's cost of living is far lower than any other metropolitan city. High salaries and no state income tax, means you will find more money in your banks.
b. Flourishing Job Market
Houston's job market is also an enormous selling point for the city. With booming Oil and Gas, Aerospace, Medical, and Tech industries, Houston is an excellent option for engineers, scientists, and medical professionals. The better the economy, the fewer people have to worry about job security and keep the lights on.
c. You can Bring your Car while Relocating to Houston
As Houston is a bustling city, there is obscure public transportation which leads to long commute times that can be quite time-wasting. With your vehicle, you can save a lot of time.
d. Access to all the Top Universities of Texas
While your primary education will be limited to schools settled within the Houston area, secondary education for students is ample due to the many top-rated universities in the state. College-age students and residents of Houston will have the option of all colleges within Texas and will pass for a significantly discounted in-state tuition rate.
e. Houston's Food Scene is World-Class
You can eat at a different restaurant every night for a year without running out of options in this city! It offers world-class cuisine as it has an assortment of cafes, bars, pubs, boutique restaurants, and many more.
Houston Driver's License and Registration
If you plan to move to Houston, you need to assign your out-of-state driver's license as a legal obligation. The period provided is 60 days to obtain a driver's license after establishing your residency in the state. For this, you have to go to DPS and prove who you are and submit your old license, along with completing the license application.
A similar requirement is required for your out-of-the-state vehicle registration. After getting your driver's license, you need to register your vehicle after moving into the state. You can get your car inspected in the middle of the week.
The Affordable Cost of Living in Houston
The Houston cost of living is comparatively affordable, about 4% lower than the state percentage. The city's regular home price is $302,450, and the average rent is $1,234/mo.
You'll also see the lower cost of living reflected in terms of groceries, utilities and more.
Coolest Attractions in Houston
Houston is known for its magnificent attractions, landmarks, and exciting places to explore. Here are some of the things that you can do.
Show off your Ice Skating Skills
The Ice at Discovery Green is a stunning open-air ice skating rink in Houston. With a playful and nostalgic ambience, unique urban settings, and healthy snacks, this amazing wonder pleases all generations and all preferences.
Explore the New 100-Acre Eastern Glades Project
Memorial Park's freshest green space is all set for you. The Clay Family Eastern Glades has recovered 100 sections of land of earlier unavailable parkland situated in the southeast pocket. Presently, you'll find the quiet path, wetlands with dusk sees, local tree-lined with little hiding spots, and a lush focal grass that settles on a preferred spot for snoozes and picnics. A great place to enjoy yourself with your children.
Go Old School at the Drive-in Movie Theatre
Houston's highs stay in the 60-degrees range, which means: Movies in the recreation centre are an all-year custom. You can take your partner to experience watching movies in a green pool area.
Cook like a Local Chef
The best part about Houston is its culinary community. Many top chefs share recipes that will take you on a culinary tour of Houston right from your kitchen.
Houston Zoo
They are sheltering more than 6,000 animals and 900 species. You can also discover 400-plus marine life species and dine alongside a 150,000-gallon, two-story tank at the Downtown Aquarium.
Weather and Natural Disasters in Houston
Houston is warm, humid, and prone to spontaneous thunderstorms. You can expect about 45″ of rain per year. And if you are expecting snowfall, then sorry, there is no snowfall in Houston. July and August are the hottest months. Before moving to Houston, make sure you read about all the natural disaster-prone areas.
What are the Best Places to Move in Houston?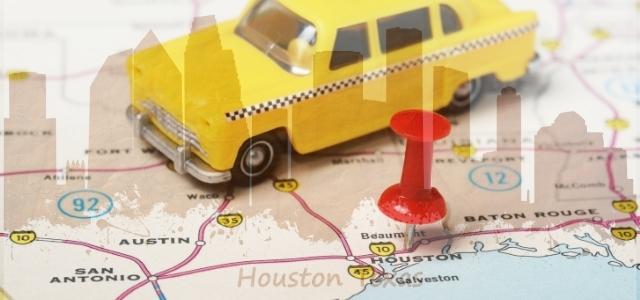 Braeswood Place
Braeswood Place is a great neighbourhood with a metropolitan feel. The area has numerous green spaces – you can hit the games courts at Karl Young Park or take a walk around the Brays Bayou Greenway Trail. Braeswood Place is known for the Houston Independent School District and highlights two rudimentary, centre, and secondary schools.
Clear Lake
Clear Lake is a flourishing rural branch of Houston. There's a good chance for open-air undertakings, with pristine lakes for drifting, fishing, diversion, and huge loads of alternatives for climbing, running, and exploration. Clear Lake is more acceptable than some encompassing areas, making it an excellent pick for those only beginning in their vocations and developing families looking for a rural territory and those anxious to make the most of the favourable outside circumstances.
Memorial
Memorial, located between the Katy Freeway and the meandering Buffalo Bayou waterway, is one of Houston's most profoundly evaluated neighbourhoods for graph-beating rankings in everything from lodging to nightlife to government-funded schools. This vibrant residential community has first-rate shops, restaurants, and many entertainment options. Significant retailers are Memorial City Mall, Town and Country Village, and CityCentre. The top schools include Hazel S Pattison Elementary School, Memorial Parkway Junior High School, Garland McMeans Junior High School, Stratford High School, and Katy Taylor High School.
Midtown
Midtown is a focal urban neighbourhood west-southwest of downtown Houston where 73% of occupants lease their homes. The area is a fantastic decision for those searching for a significant city environment in a moderate, cutting-edge downtown neighbourhood that will keep developing and growing.
Quality of Higher Education in Houston
Houston is home to some of the most reliable K–12 schools and universities in the country. The prominent ones are:
The University of Houston
The University of Houston-Clear Lake
The University of Houston-Downtown
Texas Southern University
University of Houston Law Center
Job Opportunities in Houston
Houston is a promising state for several professionals as the job market is growing. Some of the highest-paid companies are:
HostGator
cPanel
Centre Technologies
NASA's space program at Johnson Space Center
ConocoPhillips
Occidental Petroleum
Texas Medical Center
Taxes Scenario in Houston
Texas is a no-annual assessment state, so you'll appreciate prompt expense reserve funds. Across Harris County, the average local tax rate is 2.259%, which is higher than the local property tax of 1.211%. On a home esteemed at $250,000, you could hope to pay $5600 more in terms of taxes. The business tax rate is 6.25%. However, the province and nearby governments attach an extra 2% for an all-out Houston deals sales tax of 8.25%.
Ready to Move to Houston?
Thinking about
moving to Houston
? Well, before you make your decision, here are a few features of Houston, that will help you move efficiently and keep you from encountering anything different from expected.
Transportation/Traffic
Like any sprawling metropolis, you're going to need a car to get around Houston. And like any large city where you need a car, you're going to experience traffic.
Weather
Houston stands for heat and humidity. Along with that, the city's gulf coast location leaves it prone to natural disasters. Hurricane season brings the threat of flooding. Before moving to Houston, make sure you buy flood insurance and have an emergency kit on hand.
Income Tax
There's no state income tax. This sounds great in theory, but it makes for higher sales taxes. Most purchases will carry an 8.25% sales tax, one of the country's higher sales taxes.
Houston is a great spot to call home and a great place to build your career. But, moving to this city can be a pain. Let Moversfolder.com help you find moving experts that operate in your surrounding area and who can help you move to Houston. It's the easiest way to take the stress out of your move and how to choose the best movers at the best price. We hope you will appreciate Houston once you are moved safely and encounter fantastic experiences. Happy Relocation!