The Complete Moving Guide To Delaware
Introduction about Delaware,
Delaware is a mid-Atlantic and vibrant state of the USA known for its mesmerizing beaches, gorgeously stretched coastline and low taxes. For those smitten with high urban life, Delaware presents as a lively and multicultural state. Sharing a semi-circular border with Pennsylvania, besides sharing boundaries with New Jersey and Maryland, the state of Delaware welcomes the movers with open heart. The gem-like tiny state along the Atlantic Ocean is known for its picturesque beaches and scenic locations. The most preferred cities in Delaware include Newark, Dover, Hockessin, New Castle, Pike Creek and Wilmington Manor. The Delaware population is around 10 lakhs. A densely populated Delaware attracts tourists and movers throughout the year. Delaware being a versatile state to move, it is recommended you access a moving to Delaware guide to make things easy for you.
Why Move to Delaware With Moversfolder.com?
Moversfolder.com is one such portal with an exhaustive database of reliable moving companies that are authorised and fit to ensure a delightful Delaware moving. We have a system in place that ensures only the trusted companies find mention at the portal. The companies listed on the site are licensed, dependable, and authorized to move you to the state.
Moving with Moversfolder.com is easy and hassle-free. There is just a one- minute form to fill, punch in some basic details about your date of move, zip codes of locations and budget etc and there you are. Moversfolder.com further assures you get an optimized and tailored solution to your moving needs.
Reasons to Move to Delaware
1. State with Low Tax Rate:
There are low taxes in Delaware which is a major pulling factor for movers.
2. A Haven of Beaches:
The extended shoreline makes Delaware a pure magic for beach lovers. (Delaware has around 28 miles of coastline).
3. History Written on Every Wall:
A bit of history is behind everywhere you go at Delaware. Remember the tag 'The First State.'
4. A Boon for Shoppers:
Delaware state does not collect sales tax which makes it a bliss for shoppers. You pay just what is on the tag.
5. Affordable Abodes:
The housing is affordable for both buyers as well as tenants. An estimate puts the median home price in the state to be around $2,35,000. Those seeking a rented accommodation may get it at something around $ 1300.
6. A Whiff of Fresh Air:
The fresh air of Delaware adds to the healthy and joyous living conditions here.
7. Grand Scope of Outdoor Activities:
There is a lot to do in the name of leisure activities. You can leisurely take to biking, cycling, hiking, sailing like activities.
8. A Retreat for Retirees:
Delaware is also considered an ideal relocation destination for retirees.
9. Much in Touch with Major Cities:
Delaware offers easy access to important cities like Baltimore, Philadelphia, Port Jervis (New York), Washington D.C. and Easton. So, despite offering a perfect natural retreat, Delaware is much in touch with the outside world.
Delaware Driver's License and Registration

The new movers to Delaware need to transfer their out-of-state driver's license as a legal requirement. The period allowed is 60 days after establishing residency in the state.
The similar requirement is in place in respect of an out-of-the-state vehicle registration. You must apply for the re-registration of your vehicle in Delaware within 60 days of establishing residency in the state. The vehicle must undergo a mandatory inspection. After your vehicle passes the inspection, your next step is to contact your local
DE DMV
office. You will need to carry a proof of DE insurance and your driving license.
Affordable Cost of Living in Delaware

An estimate puts the median home price in the state to be around $2,35,000. Those seeking a rented accommodation may get it at something around $1300.
Coolest Attractions in Delaware
Delaware is known for several captivating locales and sunny beaches like Bethany Beach, Rehoboth Beach, Delaware Bay, Fen-wick Island and Wilmington Riverfront to name a few.
Funland - One of the mesmerizing amusing parks on the Boardwalk of Rehoboth beach, Funland promises pure fun for the families. Children are super thrilled to play games which are available plenty here.
John Dickinson Plantation - This extensive farmland takes you to some nostalgic chapters of history.
Brandywine Creek State Park - is more than 900 acres with habitat for birds and wildlife. There are walking trails and a zoo.
Besides, Delaware is a melting pot of performing arts and cultures. The state has many centers for performing arts like Clear Space Theatre Company (Rehoboth Beach) and Dickens Parlour Theatre (Millville / Bethany Beach) and Delaware Theatre Company (Wilmington). The state is home to many famous cities like Wilmington, New Castle, Newark, and Georgetown.
Weather and Natural Disasters in Delaware

The climate of Delaware remains moderate with the average annual temperature of 10.1 degrees Celsius. The state also gets a good share of rainfall. Delaware gets 45 inches of rain and 13 inches of snow per year. The average number of sunny days per year have been reported to be 202 with the US national average of 205.
Still, the state is not entirely free from natural disasters like thunderstorms, hurricanes, tornadoes, floods and winter storms.
What Are the Best Places to Move in Delaware?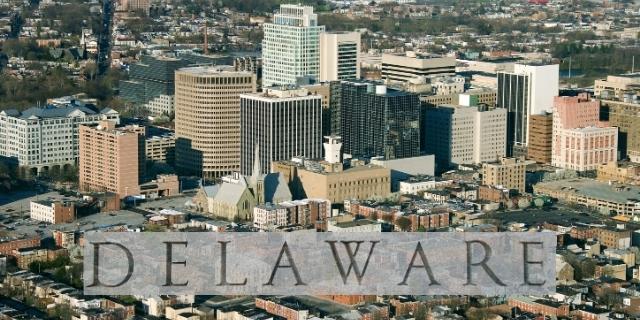 (i) Pike Creek:
This vibrant place has some great neighborhood and is decent for family living. This suburb is considered safe and family friendly.
(ii) Rehoboth Beach:
Rehoboth beach is one of the happening Delaware beaches. This vacation spot is home to some great restaurants too.
(iii) North Star:
North Star has a rural ambience. This suburb is also one of the livable places with nice parks, cafes and good schools.
(iv) Greenville:
This place also oozes friendliness, and has good living conditions, and some cool shopping centers.
(v) Bellefonte:
Those smitten with art can land here as there is a good art store. The area has a low crime rate.
Quality Higher Education Institutes in Delaware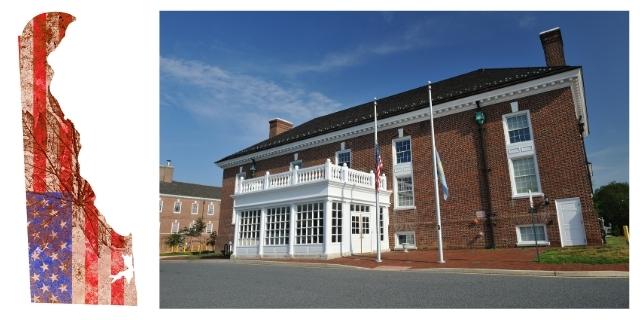 Delaware is also known for a competent academic scenario. The academic infrastructure is quite good at Delaware with many eminent educational institutions having their base in the state. The prominent ones are :
Delaware State University, Dover
University of Delaware, Newark
Delaware Technical Community College (Terry Campus)
Wesley College, Dover
The DuPont Environmental Centres
The list is not exhaustive. There are several other prestigious institutions too.
Job Opportunities in Delaware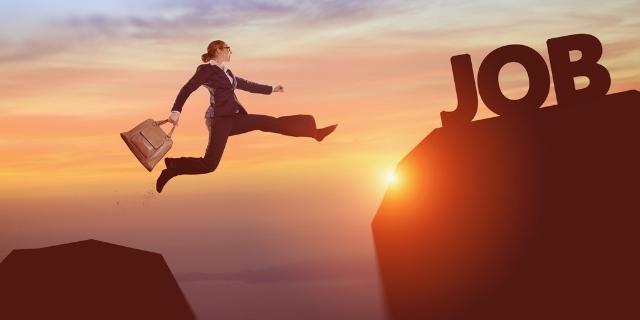 Delaware is a promising state for several professionals. Some of the highest paid jobs are:
Surgeons (ophthalmologists excluded)
Obstetricians and gynecologists
Physicians
General Internal Medicine Physicians
Pediatricians
Finance managers
Computer and Information Systems Managers
Podiatrists
(source: Bureau of Labor Statistics)
Taxes Scenario in Delaware
Delaware has the lowest state tax rates in the country. There is no sales tax and property taxes are fourth lowest. The income tax is between 0 to 6.6.
Ready to Move to Delaware?
There are a few considerations too before moving to Delaware. If you are all set to move to the state, please go through the following factors. These factors listed below are not really 'cons', nor do we mean to say that these points are shady or make Delaware unfit for living but reveal that the potential
movers to Delaware
must be aware of the following facts too. This helps you move efficiently keeping all the aspects about Delaware in mind and keeps you from having anything different than expected.
1. A Tiny State:
The state is a tiny one having an area of around 1982 squares miles   only. (There are just three counties – New Castle, Kent and Sussex). There are both urban cities and rural communities.
2. A Bit of a Congested Place:
Delaware is considered to be a congested place. You may find the beaches crowded too.
3. The Chaos of Traffic:
The traffic is chaotic and the local drivers at times can be aggressive.
4. The Scene with Public Transport:
It is better to have your personal vehicle as the public transportation is not that efficient.
5. No Thrills of the Hills:
Some people may miss the hills and mountains in Delaware. The state is largely a coastal plain.
6. Locals Love to Express Themselves:
Delawareans love to express opinions on anything like politics, eating places, cities, just anything. The suggestion for new entrants is not to take it to heart.
Coming to the moving tips, you are suggested to go through all
moving tips and guidelines available here at Moversfolder.com
regarding long-distance moving and particularly moving across the state boundaries. The suggestions regarding an organised packing and advance planning are crucial and must be followed to ascertain a hassle-free move.
A Recap Of Quick Moving Tips To Delaware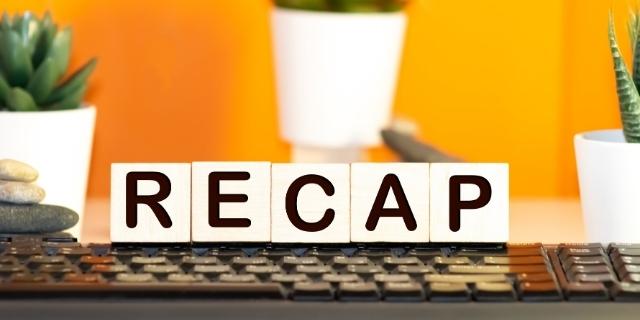 Make Solid Plans If Relocating Post Retirement
Delaware is considered to be a haven for retirees. If you are relocating to spend your post retirement days in the tranquil locales of Delaware, it is advisable to chalk out your future routines and financial considerations well in advance. It is further recommended to take care of your official/workplace documentation regarding provident funds, pension etc. beforehand. Similarly, it is important to do the needful for your healthcare. Conduct some research on your health issues, the easy availability at the new place of the medications you regularly use and ways to support your family in all manners.
Better If You Visit First

There is nothing like it if the potential movers plan a visit to Delaware before actual relocation. This will allow them a chance to have a feel of the state including the climate, culture and living conditions.
Ensure Sturdy Packing
The packing must be in sturdy boxes, and the fragile items must be packed with special care. The items which need to be kept upright must be labelled so with signs like 'KEEP UPRIGHT' or simply mark the arrowhead facing upwards. Similarly, you should label the sensitive stuff as 'FRAGILE' or 'HANDLE WITH CARE'.
Keep Possession of Essential Information
While
moving long-distance
, you should always be aware of where and with whom your stuff is at any moment of time. For this, it is important to keep the record of your movers, names of drivers, mobile numbers, vehicle number, receipts, shipment reference number and moving contract and also the landing time of your belongings.
Hire Professional Movers Only
For a
cross-country move
, the movers must be professionals and the moving contract must be read carefully. The moving company must be selected with utmost care. Check if the operators are skilled and licensed to carry your household to Delaware. (Go to our sections on
hiring professional movers
for help).
Move With Minimum Belongings
This we say for every long-distance move. Do not carry along what is useless and can be easily done away with. This will make your move cost-effective and you will feel lighter in mind too. How to minimize your moving size and what are the instant advantages of downsizing have been discussed in detail in the relevant sections on Moversfolder.com.
Plan Your Personal Travel Wisely
You will find some good advice on how to plan your personal travel during a move here at Moversfolder.com. Please go through the relevant sections and travel hassle-free. While moving to an altogether different state like Delaware, you should have an update of the climate and essentials required. Pay special attention to the essential items that you should carry with you all during your travel.
Just like any place in the world, Delaware has its own share of highs and lows. But that is not to say that you would regret moving to Delaware. If you find someone in your circle already putting up in the state of Delaware, he /she will be your ideal guide to update you on the living conditions for you in the state. The overall impression is that if you just love the feel of vivacious culture, pristine beaches, sunny spots, activities like trails and, of course, tax free shopping experience, Delaware is the place to look forward to. Move on.