An Ultimate Moving Guide to Chicago - IL
Introduction to Chicago,
Chicago, the third most populous city of the United States, is perched on the banks of Michigan river. This buoyant city is one of the most sought-after places in the state of Illinois. People love the city for its distinct flavour and due to some of the finest restaurants here.
Chicago is also famous for its gorgeous lakefront. The area is vibrant and lively. There are also some nice museums and cultural spots like South Shore Cultural Centre and Adler Planetarium. Chicago is further divided into five areas all of which have a zest of their own: North Side, Lakefront, Downtown, West Side and South Side.
Why Move to Chicago With Moversfolder.com?
With Moversfolder.com as your moving partner, you need not worry about the authenticity of the moving companies moving you to Chicago. The companies you find at Moversfolder.com are pre-screened and scrutinized. Their thorough professionalism ensures you take to a delightful Chicago moving. Even if you intend to move instantly, the portal even gets you through best homes or apartments movers within a short notice. Moversfolder.com is a free and hassle-free way to select the most optimized moving solution for your move.
The Move information you share at Moversfolder.com to receive
free moving quotes online
will be kept confidential and will not be shared with third parties or brokers.
Reasons to Move to Chicago
Chicago is one of the landmark cities of the United States. There are myriad reasons behind people relocating to the city. Go through some of them from our Chicago moving guide.
A City Full of Life
Chicago is the metropolis where the world seems to converge. You will come across people from all parts of the world. The city has successfully [reserved its diversity and amicable nature. The city presents itself as a youthful abode with ample opportunities for food, beverages, fun, entertainment and work culture.
Efficient Public Transport
The famous public transport mode called The Chicago "L" is a rapid transport in the city. One can avail frequent rides or go for day/ monthly passes. In fact, Chicago has the second largest public transport system in the US. The public transit system in Chicago is affordable as well as safe.
Job Prospects
The job index in Chicago is ambitious. Those in finance, food processing, publishing sector can see good opportunities. Glassdoor jobs can give you an idea of the payoffs and perks.
Good Academic Infrastructure
Chicago is home to several sought-after academic institutions making the city an educational hub too. To name a few premier academic centres are University of Chicago, North-Eastern Illinois University, Wheaton College. The academic standards are very good and students from all over the globe seek admissions in Chicago.
Driver's License and Registration in Chicago
The Department of Motor Vehicles in Illinois is called the Bureau of Motor Vehicles (BMV).
The new movers are allowed 90 days maximum after establishing residency in the state  to get their out-of-state driver's license transferred in Illinois.
 You are allowed 30 days to get your vehicle registered in the state after becoming an Illinois resident. You should also get Illinois auto insurance before the registration. Please note that the vehicles are to be registered with the Secretary of State's (SOS) office.
Affordable Cost of Living in Chicago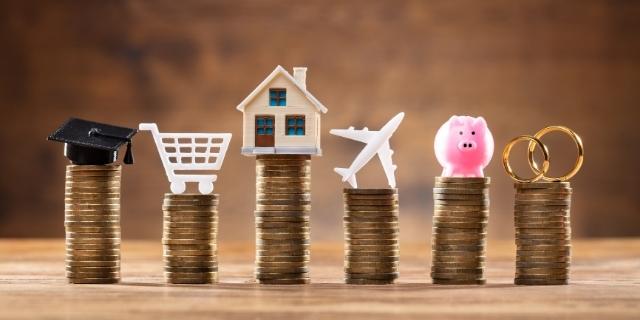 Life in Chicago is a bit costly but if you compare it with the one in California, Los Angeles or New York, you may find the expenses low. The median home price is around $3,10,000 -3,25,000. Rates may vary with the exact neighbourhood and area.
Chicago has been the 12th most expensive city as far as rental index is considered. You have to shell out around $1500-1800 for a single bedroom rental and around $2000-2300 for a double bedroom accommodation. Some negotiations are possible. Also, the rates may vary with the exact area of the city. Medical treatment in Chicago can be very costly. People prefer to have a healthcare plan.
Coolest Attractions in Chicago
Chicago is a hub of activity. The city is diverse and livable. Here are just five of the many coolest attractions in the city.
The Art Institute of Chicago:

A world -famous museum, The Art Institute of Chicago has a sizable collection of art things related to myriad cultures and historical eras. There are more than 250,000 artworks and artifacts preserved in the museum.

Millennium Park:

Spread over 10 acres in the central loop area, Millennium Park is a famous tourist spot and the locals are too fond of it. The location is near The Art Institute. A nice place for walking, jogging and biking.

Lincoln Park Zoo:

This is one of the most visited Chicago spots. An amazing place to see wildlife, especially the apes and gorillas. The admission is free in this 35 acre zoo.

Chicago Riverwalk:

Located on the south of Chicago river, Chicago Riverwalk lies on the downtown Chicago. The Riverwalk is an open, pedestrian waterfront comprising restaurants, boat-rentals and fun activities.

The Magnificent Mile:

A gala place for a mesmerising stroll along the streets and windows. There are hip eating and fine dining spots. The architecture you enjoy along the walk will throw surprises.
Weather and Natural Disasters in Chicago
The Chicago climate is continental. There can be frequent changes in temperature with chilling winters and snowfalls. Thunderstorms can hit the city anytime of the year. The summer temperature remains usually between 77˚F and 90˚F (25˚C and 32˚C). Brutal winter season
The winter season in Chicago is snowy and harshly cold. The temperature may dip to 0˚Fahrenheit (-18˚C). The winter season can last till April. Schools have to be closed and walkaways get slippery with snowfall.

Snowpocalypse, floods can hit Chicago but tornadoes are rare.
What Are the Best Places to Move to in Chicago?
Chicago is as versatile as lively. Here is a quick look over at some of the handy info about the various facets of Chicago city. The new movers might use this guide to decide which part of Chicago suits best to their tastes, purpose of moving, children's education and working opportunities. The details of these areas can be researched on the respective websites.
Near the North Side:
Known for the Gold Coast district and Magnificent mile, this area is known for some variety in housing options. The area is home to some high -rise buildings too.
Hyde Park Area:
University of Chicago is the star attraction of this area. For obvious reasons, this area is flaunted by the students' community. There is a sort of academic ambience, besides having some good restaurants and book shops. Ah yes, there is the famous Museum of Science and Industry. Apart from the bookish things, the Hyde Park area also houses Promontory Point on Lake Michigan which is known for some spectacular views of the city.
Lakefront:
An ambient place and nice spot for family outing.
Logan Square:
Some open courtyards, farmer markets, art galleries, cafeterias and gardens dot this vibrant area.
Lincoln Park:
One can hope to find some serene spots at Lincoln Park at the natural conservatory and a zoo. The colourful and cultural atmosphere is a mark of the Lincoln Park area.
f. West Town:
This is yet another happening youth hub of Chicago. One can find some cool restaurants, cafes, shopping outlets and theatre in the area.
And that's not all for Chicago, there are many other famous corners in the city oozing vibrancy and liveliness. You should also visit the state website and related tourism links to have more elaborate ideas about Chicago and its diverse parts.
Quality Higher Education Institutes in Chicago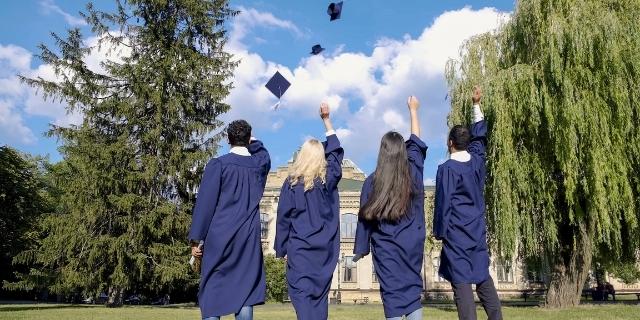 Chicago, apart from being a city with cultural, food and entertainment flavors, is also a place with sound academic potential and business opportunities. Some of the prominent educational institutions in the city are:
University of Chicago
North-Eastern Illinois University
Wheaton College
Robert Morris University Illinois
Columbia College Chicago
Job Opportunities in Chicago

It is recommended you move with a job in hand. The life being one on the expensive side, it is sensible to thoroughly search your working options and family budget/obligations. More and more people are using the sites like LinkedIn, Monster and similar platforms to interact with the same work communities and secure job opportunities.
Craigslist, Padmapper and Domu are some popular search platforms for finding apartments in Chicago. The highest paying jobs in Chicago area are:
Data Scientist
Nurses
Tele-psychiatrists
Network Security Engineer
Javascript developers
State Income Tax Policy in Chicago
Illinois cities have the highest tax rates in the country. Income tax base in Chicago can be narrow or broad. Local Income Tax depends on salaries/wages or percentage of federal income taxes or flat charges per week. The Illinois state income tax is 4.95% flat rate.
Ready to Move to Chicago?

If you are all geared up to move to Chicago, you should keep certain things in mind.
Gun and Violence in Some Areas
Some areas in Chicago (mainly on the southern and western side) are infamous for gun violence and crime. West Garfield Park and Englewood can be quoted as examples.
Pack Your Things Thoroughly
A ready advice is to organize your move. Refer to the section
how to organize a long-distance move
at Moversfolder.com. Pack your household items in a systemised manner which make the unpacking even more convenient and easy. Use good quality Picking supplies and pay special attention to your special stuff like pianos, aquariums and sensitive stuff. Hire specialty movers for such fragile and sensitive stuff. Refer to our section
hire specialty movers
for more updates.
Plan Your Move Early
An early planning counts towards an efficient move. You should start planning two to three months in advance as you wish to
Move to Chicago
. It is better to study and search about the life and culture and living expenses in Chicago. Reach out to those in your circle who have lived or are living in the city.
Visit the City before Actual Move
This is actually true for most relocation destinations and has been advised quite often. Just have a hearty stroll around the city to have a feel of the bubbly Chicago. Apart from ensuring you a flavour of the city, you would also come across many properties flashing the 'For Rent' or 'For Sale' signs.
Hire Professional Movers
It is suggested you pick professional movers only. Moversfolder.com is a trusted moving portal getting you instant access to authentic and licensed movers from all over the United States. The professional moving companies make your move convenient and safe. Moreover, the professional movers would have insurance valuation policies in place.
Downsize Your Belongings
So much has been discussed about the benefits of downsizing your moving inventory, particularly when you take up a
long-distance moving
. We suggest you pare down your inventory to move light and cost-efficiently.  You are further advised to our sections on ways to cut costs while undertaking long-distance moves.
Take Care of Your Documentation
Documentation is one such important in the fast -paced world today. Moving to a modern urban metropolis like Chicago requires you keep your necessary documents updated. Have the necessary changes done on your identity proofs, licenses and insurance policies.
It is advisable to choose your neighborhood after thorough research. Update yourself on the general community vibes, proximity to public transport, closeness to highways and work prospects and commuting facilities etc.
Better Not to Move Your Car
You will not regret it if you do not ship your car to Chicago. Having a personal car is not essential in the city. The snow and expensive parking are potential put offs. Frequent No Parking signs and tow away areas may further deter you.
Special Care for Winter Season
If you are moving to Chicago, you should be prepared to face the bone chilling winter season. Be in possession of good winter clothing, gloves, overcoats, snow kits, caps and other winter wear. Those having their own cars must also get things like shovels, snow brushes, umbrellas and gloves etc. 
Stay tuned to Moversfolder.com before deciding to move to different states in the US. We have a research methodology in place and strive to bring different facets of life in different locations, apart from enriching you with some general as well as specific suggestions on moving.