An Ultimate Moving Guide to Boston
Introduction to Boston,
Boston is one of the most talked about cities in the state of Massachusetts. Known for its prosperous life, vibrant working conditions (a sizable number of people commute to Boston for work only), diversity of foods and beverages, Boston is infamously expensive also. Thus, the new transplants to Boston must search a lot before moving here a lot. The prospective movers should particularly check their financial capacity before moving to the city.
Why Move to Boston With Moversfolder.com?
Before you delve deeper into this moving to Boston guide, we recommend using Moversfolder.com for a hassle-free and cost-efficient move. Getting your moving through the trusted source like Moversfolder.com saves time, money and hassles. The user- friendly portal contains a vast database of pre-screened moving companies. With Moversfolder.com, you are given a room for comparison and choice. All the companies listed on Moversfolder.com are licensed and dependable. Most have membership of BBB or AMSA. Apart from accessing the movers most suited to your requirements, Moversfolder.com regularly updates you on valuable
moving tips and guides
.
Reasons to Move to Boston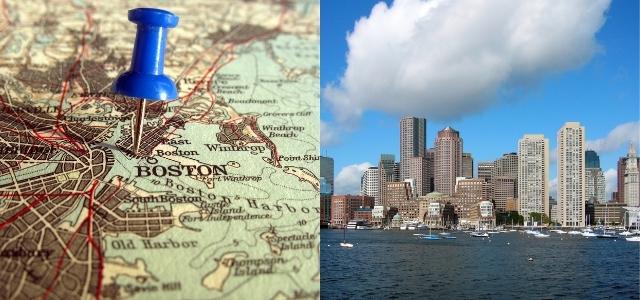 A lot of people
move to Boston
owing to excellent healthcare, spirited lifestyle, and quality education. The city has historic value and sound job opportunities. Some other Boston facts will make you fall in love with the city:
Boston is walk-friendly. People happily take to walking routes daily. Biking is a favorite too with the Bostonians.
Boston provided excellent work opportunities for myriad careers.
The academic structure of the city is excellent.
Boston has a very good healthcare system.
Boston also allows you to have a peep into history with so many ancient structures around.
The city on the hill offers some stunning sightseeing opportunities too like The Public Garden, Boston Harbor and the Charles River.
People flock the shopping arenas at Newbury Street, Harvard Square and Downtown Crossing.
A fest named Boston Calling is held annually throwing a treat for visual art lovers.
Driver's License and Registration in Boston
The new movers to Massachusetts have to visit the local Massachusetts Registry of Motor Vehicles (RMV) office for the transfer of out of state driver's license and vehicle registration.
If you hold an out of state driver's license, you need to convert it to the state of Massachusetts. There are categories like Class D, M or D/M License. Conversion fees depend on the license type. You are given 30 days for the conversion.
If your out of state license has expired for more than a year but less than four years, you must appear in a written test. If more than four years have passed since the expiry of your license, you would be asked to appear in written, and road test, besides getting a vision test done.
Affordable Cost of Living in Boston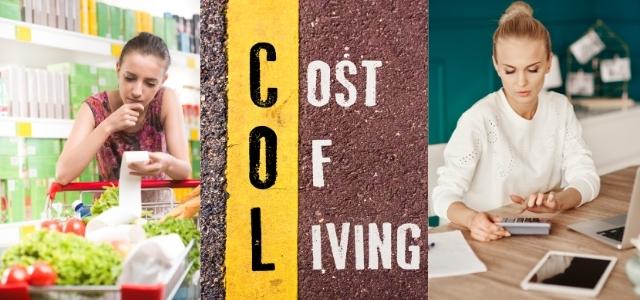 Being in Boston will raise expenses. Expats, students and families have to shell good money to sustain here. The average costs of living in Boston are:
Family (couple) - approximately $6000
Students - approximately $3000
Bachelors - approximately $2500
Please note that you should not rush to buy property instantly after you relocate to Boston.
It is recommended to have a feel of the city before you invest in something as huge as a property. Buying a property is quite expensive and should be done after due consideration. As per an estimate, the property price in the city center is around $12,000 per square meter and that outside the center is nearly $5500-6000.  The median home value is tagged at nearly $570,000.
Coolest Attractions in Boston
Fenway Park
This is the most famous baseball park known for Red Sox, the city's American League (AL) team.
Museum of Fine Arts
A landmark art institution of Boston, this is the oldest one in the city known for ancient Asian, African, Egyptian and early American art collection. Impressionist paintings at the art museum are a rare thing to see.
Museum of Science
Yet another Boston star attraction, The Museum of Science has amazing science things, live presentations and an indoor zoo.
Freedom Trail
The Freedom Trail runs around 2.5 miles and offers a thrilling and nostalgic ride through American Revolution. One can see Boston's neighbourhoods. There are 16 landmark locations which the red brick Freedom Trail spans.
Weather and Natural Disasters in Boston
The new movers must update on the weather of Boston. The city gets a chunk of weather of every type. Here is a quick table:
Winter -
December to mid-March. (temperature may dip to -15˚C). Freezing winds add to extreme chill. Ice and snow are not uncommon.
Summer -
June to August (temperature ranges from 23˚C to 28˚C). Thunderstorms may hit the city.
Spring -
March end to June (temperature averages from 5˚C to 13˚C).
Autumn -
September to November after which the air starts getting cold.
As far as natural disasters are concerned, Boston is vulnerable to coastal storms and blizzards. Floods come next.
Quality Higher Education Institutes in Boston
Boston has some of the finest educational institutions. The premier ones include:
Boston University
Boston College
Massachusetts Institute of Technology
Tufts University.
What Are the Best Places to Move to in Boston
The most populous city of Massachusetts can be divided into some ambient living areas.
Beacon Hill:
This area is picturesque with row houses and illuminated cobblestone lanes.
Back Bay:
Mostly inhabited by well-off people and obviously on the expensive side.
South Boston:
Fondly called 'Southie" by locals, this area has immediate access to the waterfront. Youngsters flock to this area.
The Suburbs:
Then come the suburbs like Cambridge, Quincy and Belmont which people choose to move to as they are comparatively cheaper.
Job Opportunities in Boston
Boston is a good job market and working here comes with its own advantages. Many people walk to their work in this walk-friendly city. Some of the highest paying jobs in the city are:
Psychiatrists
Nurse anesthetists
Lawyers
Pediatricians
Orthodontists
Financial managers
Computer hardware engineers
Sales managers
Pilots
State Income Tax policy in Boston
Flat income tax rate in Massachusetts is 5.00% and the sales tax rate is 6.25%. Please note that retirees do not have to pay income tax on Social Security Income in the state of Massachusetts.
Ready Your Budget Accordingly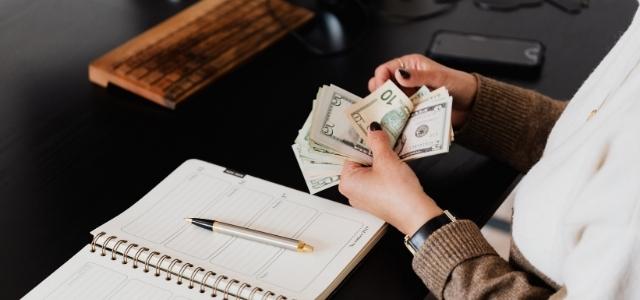 It is not a good idea to pack your bags to one of the expensive cities of the US without assessing your paying capacities. If you are renting a single bedroom apartment in the city center, the rent will be around $2500 per month. The monthly rent figure will touch the $3000 mark if you go for a three- bedroom apartment. Thus, you should check the living expenses at Boston and compare them with your take home salary before making the big move.
If Possible, Avoid Peak Season Moving
Boston being an academic hub sees a good number of students during the start of September. If not compulsory, you should avoid moving during this time to avoid rush and hassles.
If you have decided to Move here are a few Suggested Tips for you:
Pack Your Clothing as per the Weather
Please have a look at the above temperature listing and weather trends for different months in Boston. It is recommended to pack your clothing as per the month you are moving in. For example, you should have quality warm clothing and overcoats for the winter and snowy season.
Check Realtor Fees Before Hiring
People usually avail the services of real estate agents to find and rent a property. You should keep in mind these agents might charge a full month rent amount as their fees. For students and singles, sharing is a good option to reduce the expenses.
Check the Most Suited Neighborhood
Not the whole city is having the same type of communities. Any survey keeps Beacon Hill to be most beautiful and livable, but it is expensive for obvious reasons. There is nothing like it if you can afford it.  If you need Boston just for working but wish to live on budget, Quincy nearby is a good option. If you are all for greenery around, Belmont is the place to go. Similarly, you can choose your neighborhood as per your taste and budget.
Try To Move Close To MBTA Stop
It is better if your home and workplace is near to a MBTA stop. Locals also call them T points. You can, in this way, save a lot of time and energy.
Friendly Footwear a Must
Boston being a city with a lot of walkers, you should invest in a standard quality and super comfy footwear. You will compliment yourself for this when you start commuting in Boston.
Learn to Use Public Transit System
The public transportation is under the control of Massachusetts Bay Transit Authority (MBTA or simply "T" for locals). Install GPS app to navigate in various parts of the city and around. The arteries/lanes can sometimes get confusing. Download Uber and Lyft too for off time transits.
Parking Pains
As is the case with several urban settings, Boston also has its own share of parking challenges. You will get to know the routines in a few days. Please note that downtown area is congested and has a lot of parking troubles. If you are shipping your car to Boston, it is recommended to get a resident parking permit. Before that, please register your vehicle with the state authorities of Massachusetts. The residents also use EZ pass to save time at tolls.
Hire Professional Movers
Boston is expensive as well as happening. Do not rely on inexperienced movers or fall for the unscrupulous ones to save a few bucks. It might even prove costly. Check the efficiency of movers and their license to operate in the state of Massachusetts. They are expected to know the moving norms, best timings, peak traffic hours, tolls, insurance regulations and parking rules at Boston. Being a new moving person, you need someone with prior exposure to the city.
To ensure your move to Boston is worthy, it will be great to search about this vivacious town prior to your move. As said in earlier sections too, an experienced hand will be your authentic guide. Thus, go have a hearty talk with someone having an experience of the city of Boston. For packing and organizing related suggestions, you can find
moving tips at Moversfolder.com
.