The Complete Moving Guide for Single Parent
Only an individual bringing up a child as a single parent knows how challenging it is. One may be a single parent due to several pressing reasons like divorce, death or simply due to personal choice to stay single/celibate and adopt a child etc. It can be quite testing to deal with parenting and the outside world at the same time. When a single parent is compelled to move due to personal, social and professional reasons or for mere sake of the child, there are some practical advice which are helpful to ease out the things. Here we go with some real-world recommendations.

1) Have your Child in Confidence
The children around five years have a permanent impression on their minds what they see and observe. It is, therefore, advisable not to overlook the significance of taking your child into confidence and share that you would be having a new home soon. Do not stun him/her with a surprise which he/she finds difficult to process. Prepare the child psychologically for the big move.
2) Let the Child Participate in Moving Related Activities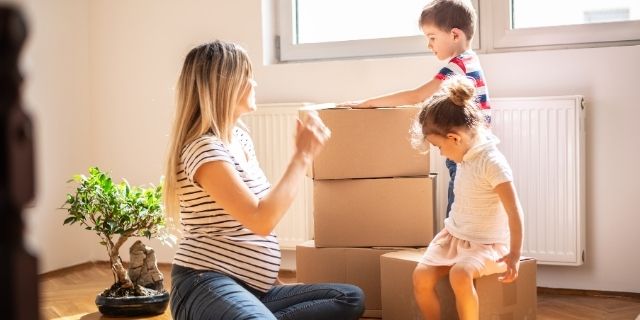 One of the great ways to keep your child aware and motivated towards the move is allowing him/her to participate in the moving activities. Let him/her pack his/her own clothes, toys and books if the child is grown up enough. The more careful parent can even reward the child for doing the things neatly.
3) Don't Show up as a Tense and Confused Individual
The children can be great observers and often make their own interpretations. So, it is recommended that you present yourself as a composed and relaxed individual throughout. Do not present yourself as a confused and irritated individual when talking, moving or packing the things. Do not let your child form an ill opinion about moving.
4) Let your Child Meet with His/Her Friends Before Moving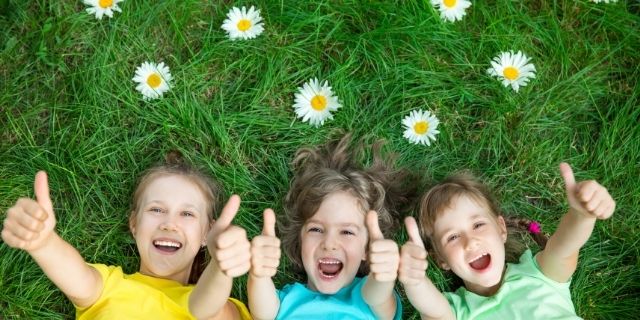 A child below seven may not be able to fathom the motives behind your move but might certainly get sad about having to leave his/her friends. Thus, it is time to act sensibly and be a good friend of your child actually. Make your child meet his/her friends before the move and let him/her tell the friends how exciting the move is and about the thrills of moving into a new home. This will help him/her to cope with the parting in a positive way. Do not forget to get the contact numbers of the child's friends so that they may communicate from the new home too.
5) Turn your Move into a Learning Opportunity for the Child
As a single parent, you have a lot of added responsibilities. One such responsibility is to act as a teacher and mentor to your child. Moving is a great opportunity to teach your child about how to adjust to a new change in life. Spare some time to educate your child about the importance of doing adjustments, how exciting new places can be, how to make friends at new places and how to start life afresh etc. This way you can turn your move into some educational process for your child.
6) Do Some Advance Packing Regularly when Child is in School
Being a single parent is a challenge in itself. You have to strike a balance between your work, attending to the kid and your personal life. This may not give you ample time to do the hectic activities like packing when the child is around. It is quite convenient thus that you do much of moving related tasks when your child is away to school. Another suggestion is not to put off your packing to the last moment. Rather start packing around a month before. You will need to organize the things as per their usage.
7) Donate Things you Do Not Want Anymore
Now, this is yet another potential way to gain the twin benefit. It is fruitful to do away with the things you will not need now. This may be the old toys, clothes, furniture and books etc. Take your child along to donate such stuff. You may call the lesser privileged children home. Make your child donate by his/her own hands. You will be overwhelmed how quickly he/she learns to be gratified through giving. This exercise, besides teaching your child an unforgettable value of life, will reduce your baggage too.
8) Explain your Child about the New Place
Children being curious in nature are bound to get puzzled by sudden big changes in their lives. Changing places is one of these. It is recommended to familiarize the child with the place beforehand. If it is a local and nearby destination, let your child visit the place along with you. If it is a long-distance move, get your kid a feel of the place through google or other possible sources.
9) Allow your Child to Organize Things His/Her Way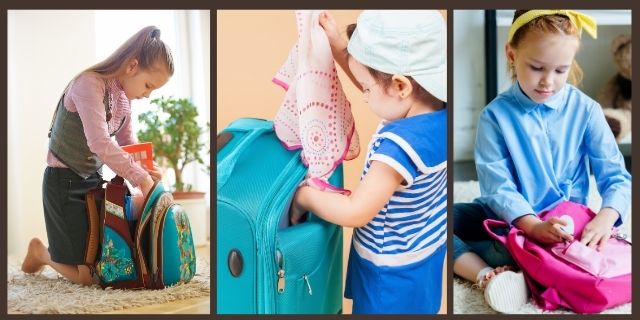 To add to your convenience, encourage your child to organize his/her belongings by himself/herself. This has two benefits: Your child takes the move to be something exciting and will not be fussy to move. Secondly, he/she learns the art of organizing. Remember, as a single parent, you may find it hard to teach everything to your child by sitting around, so let him/her learn certain values through various activities of which organizing his/her possessions is one thing important.
10) Involve your Friends & Relatives
However hard you may try, as a single person, you will need external help for moving related activities. Thus, there is no harm in asking for assistance from your close friends and relatives around. Involve them as conveniently possible. Some persons in your circle can be wonderful guides and babysitters.
11) Choose your Mover Wisely
Since you are already overburdened with the responsibilities of catering to the child and materializing your relocation, falling prey to fallacious movers will be the last thing you will wish to have. So, choose your mover after thorough consultations with experienced persons around you,
check reviews of a few moving companies
and compare the charges of at least three to four companies. One easy way is to get your quotes from Moversfolder where only trusted moving companies find a place. It is further advisable to check the
average cost of moving
on this user-friendly portal.
12) Hire a Babysitter for the Moving Day
Your baby will be hard to cater to on the moving day all by yourself as you would be too occupied. So, hire a good babysitter for the day. Also, make your travel arrangements well in advance.
Here are a few of Moversfolder.com's best
money saving tips for moving
and you need to know about
moving safely during the Corona-virus COVID-19
.