The Cheapest Way to Move Locally 2022
Moving to your new home can be the happiest moment in your life, but if not managed properly, it is an expensive endeavor. While packing and loading your belongings, and renting a truck or portable container may appear to be appealing and inexpensive but they can be costly in reality.
Whether you should choose to Hire Professional Movers or Do-it-yourself by Renting a Moving Truck or Container. Depending on your preferences, here are a few options to find the best way to move locally and save your hard-earned money.

Learn all the realistic, practical, and cheapest ways of moving locally. Check out all of them and choose the one that is appropriate to your unique moving needs and budget, because the cost of local move depends on how much stuff you have and how much moving you are willing to do yourself.
Following are the 'Cheapest Ways to Move Locally'
1. Renting a Moving Truck: The Traditional Approach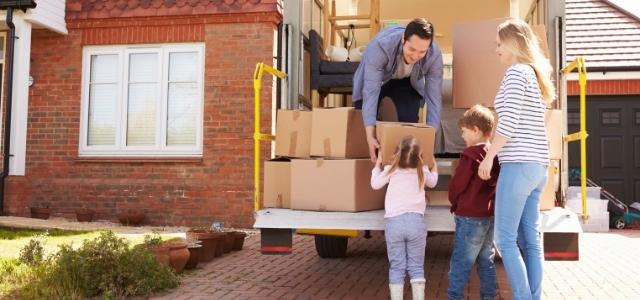 The most affordable way to move locally is by renting a moving truck. Most truck rental companies offer vehicles ranging from 9-foot cargo vans (which can fit the content of a studio apartment) to 26-foot trucks (fit a whole more than 4-bedroom household stuff).
Take the help of your friends or hire moving laborers. This method is not easy but will certainly help you save substantially. Learn how to choose the right-sized moving truck.
How to Save on Moving Truck Rentals
Do not hesitate to negotiate with moving truck rental companies.
Hire only a truck and load it yourself.
Compare 3-to-5 truck rental quotes and choose the best.
Helpful Suggestions
Hire professional labor to load your heavy stuff, so they will properly load the truck in a tight way and save space.
Don't load valuable items in trucks like jewelry, cash, important documents etc.
Remember, if you want collision coverage and/or liability insurance for your truck rental (which may range from less than $100 to almost $200).
2. Hiring Professional Movers: The Best Way to Move Locally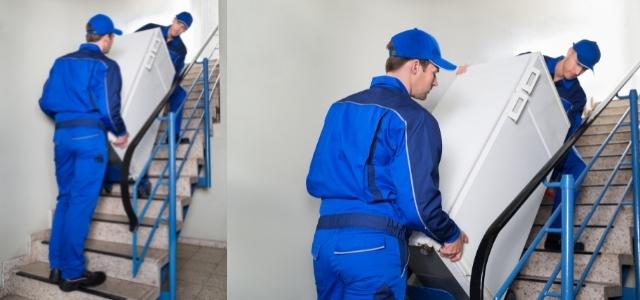 The most stress-free and easy way of moving is by hiring professional movers who are experienced and well aware of all moving aspects, like from packing to loading, moving, and from unloading to unpacking. They'll box up, store your household possessions if needed, and even assemble your furniture and place it in the right rooms for you.
Local moving companies usually offer hourly rates which are up to $50 to $150 per mover per hour. Hiring full-service movers will lessen your stress by a thousand times. Sure, it can be expensive when compared with do-it-yourself moves, but not in all cases.
How to Save with Professional Movers
Getting moving quotes from different moving companies and comparing them saves you money, effort, and time.
When money is tight, you can do the packing yourself and hire local movers only to load, move, and unload.
Sort out all your belongings and get rid of all the stuff you no longer need. Decluttering is one of the top ways to save money when moving.
Helpful Suggestions
Research prospective movers well to ensure you make the right decision.
Read about the benefits of hiring professional movers to make sure you don't back out of your decision to hire a mover.
The moving industry is full of fraud. Always hire licensed and insured movers. Check with the BBB (Better Business Bureau) or the AMSA (American Moving and Storage Association) about the mover's track record.
Don't forget to get moving insurance to cover any loss or damage to your belongings.
The following are a few of the moving services that professional local movers offer:
Professional packing, proper labeling and unpacking
Disassembly and assembly of heavy furniture items
Handling fragile items with care
Moving trucks and transport
Safety and Insurance
Moving special items like a piano, pool table etc.,
Additional services like flight services, long haul services, hoisting services, handyman services, etc., as per your unique moving needs.
Short or long-term storage services
3. Rent A Moving Container: The Most Convenient Way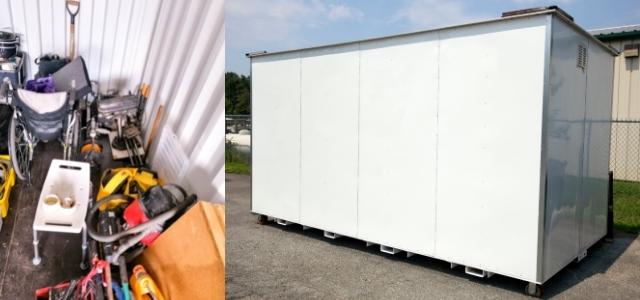 'Renting a moving container' could be the cheapest way to move locally, when you don't have any compulsion of time. Some companies offer a "You load, we drive" service, which means they will drop off the containers at your house.
You can then load the stuff as per your convenience and then notify the company to pick it up and deliver it. Here, you will still have to pack, load and unload the container, but you don't have to manage driving the heavily loaded container.
How to Save on Renting a Moving Container?
It is the most convenient way when you haven't finalized a new home.
You can store your belongings without moving everything in and out of a stationary storage unit.
There are no extra costs for labor or any additional fees.
Helpful Suggestions
This cheapest way to move locally is more popular with PODS.
Collect quotes from a few moving container companies and compare.
When moving a small or large 1-bedroom household,  renting a moving container is the best option to save money.
4. Moving Labor Services: For Extra Help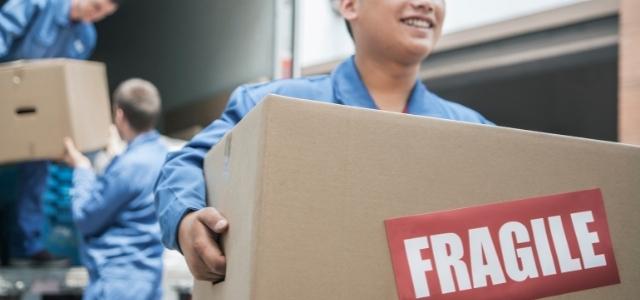 When you cannot find friends to help you move, then hire helpers who can give you an extra hand to load and unload your stuff onto the truck or pack your belongings. Moving labor charges around $100 to $200 to either load or unload a truck. So, in case you need moving help on both sides, you'll have to pay twice.
How to Save on Moving Laborers?
Try to move during the weekdays and get cheap moving laborers.
Properly analyze your moving needs before you call moving labor.
Get estimates from different sources and compare them to choose the best rates.
Helpful Suggestions
Moving labor is easily available in all states. Choose the number of laborers needed based on your moving requirements.
You can certainly bribe your friends with some beer and pizza and get them to help you with packing, loading and unloading.
Remember, your friends are probably not skilled in moving heavy or expensive items, and taking them with you could lead to disaster.
5. Ask Your Friends for Assistance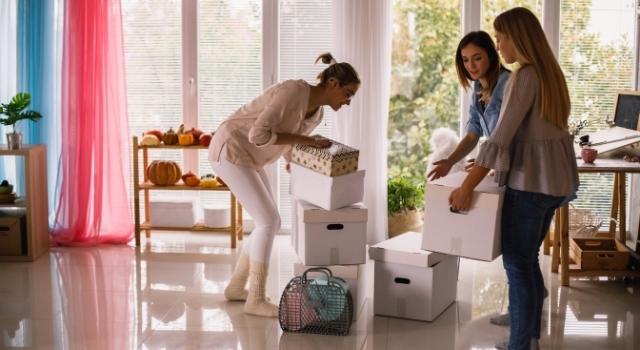 A friend in need is a friend indeed. The cheapest way to move locally is to get help from your friends and family who own a truck (especially if it is a small move and moving a few miles away). They probably have a big car or truck. They can help you save money and you can pay them later in other ways.
This way saves you money as compared to hiring professionals, and you can move at your own pace.
How to Save on your Move?
Your friends can also help you by bringing their used boxes, which will be great for cost-cutting.
Your friends can give you their helpful hands in packing, which saves you the cost of hiring packing services.
Friends can help in various ways, such as loading, unloading, and providing a truck or car for moving. That makes it the most cost-effective and easiest way to move locally.
Helpful Suggestions
Because your friend is taking their time and efforts to help, don't forget to show them gratitude and pay them back in different ways.
Choose a better moving date, especially as per the availability of your friends.
Plan a lovely meal in the evening, like a house-warming party and you might be able to convince them.
A DIY move is not as simple as you think. It requires a lot of planning and preparation to conduct a smooth move.
6. Your Own Vehicle: For Small Moves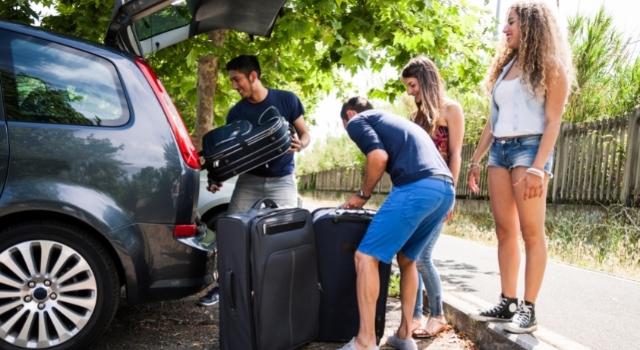 When you don't have any other option, you can also move with your own vehicle. It is again one of the cheapest ways to move locally, and you will be astonished to see how you can fit your moving boxes with open seats and on the floor.
How to Save Money When Relocating in Your Own Vehicle
You don't have to depend on anyone or hire any service for your move that automatically saves you money.
Collect free moving boxes from nearby local stores for packing.
Helpful Suggestions
This option is best for small moves, moving boxes, small pieces and fragile items.
If you have a few furniture items, then the car does not work, you must at least arrange a pickup truck.
Learn more about items that must be moved on your own.
7. Towing a Trailer: The Best Option for Self-Moving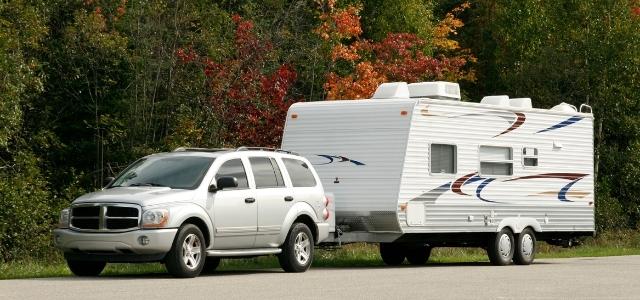 Nothing beats this as the best way to move locally if you already own a pickup truck. It would allow you to put your belongings on the bed of the truck, but also allow you to tow a trailer behind.
How to Save on a Towing Trailer?
Look for the cheapest trailer renting companies by comparing prices.
Pick the right size trailer as per the stuff you have finalized to move.
Take some help from neighbors or friends and save on moving labor costs.
Helpful Suggestions
Make sure your vehicle has options and enough capacity to tow behind it.
Renting a trailer does not cost much, and you can also buy it and sell it later when you are done with your move.
A Glance at "How to Save on your Local Moving Costs"
You can organize your time by taking different approaches and still accomplish a hassle-free move. All you have to do is make a solid moving timeline and follow it.
If you don't have much stuff to move, and if you particularly don't have any big, heavy furniture to move, then your cheapest way to move locally could be to just rent a car or pickup truck, or-even better-borrow one from your friend.
Pre-organize all your boxes and other stuff, fetch free moving boxes from nearby retail stores.
Plan your move in advance. Create a Moving and Packing Timeline to better organize your move.
Prepare your moving checklist.
 Ask your movers for hire and find out what items are forbidden from being moved.
When you need to hire local movers, you can save a substantial amount by choosing partial moving services.
Decide what the best way to move locally is for you. Should you hire professional local movers or go for any other of the above mentioned ways.
It pays well when you do your own research. Get free
moving company quotes
online from at least 3-5 companies, compare estimates for better prices and services and choose the one that fits your unique moving requirements and budget.