Best Tips for Moving During Summer Season
Most people love the summer months and the warmth of the bright sun. But during a move, overexerting oneself in high temperatures can be dangerous. Carrying heavy moving boxes and furniture items, while loading the moving truck rental, can not only be tiring but can also cause back pains, heatstroke, sunstroke, heat exhaustion, and other illnesses. Whether you are moving with professional movers or planning to move yourself with a truck rental, the following tips will make your moving day a success and avoid any nasty health conditions.

1) First and foremost, remember that summer is the prime time for both local movers and long distance moving companies. So, start planning your move at least six to eight weeks before the date on which you wish to move. Get free moving quotes from multiple movers and compare them to understand the average cost of moving. Analyse their rates, services offered, reputation and then choose the best mover for your move.

2) If you live in a particularly hot climate, then the best way to beat the heat is to aim for an early-morning move. Most long distance movers prefer to start early, but in case your movers are not available for a morning slot on your chosen moving date, then consider changing your moving date. Another solution is to pack and load the moving truck when the sun has gone down. Even if the hot temperature remains, it will be cooler when the sun's rays have descended for the night. The relief from the constant burning of the sun will help you and the movers pack the truck faster and more efficiently.

3) Wear sunscreen 15 minutes before heading outside to protect the skin from severe burning.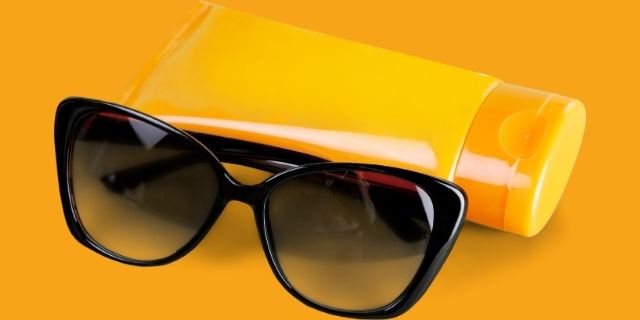 Apply generously on your nose, ears, arms, shoulders, hands, feet and legs with a sunscreen which is water-resistant and has an SPF of 30 or higher. Also, sunscreen wears off, so make sure to reapply every two hours to remain protected.

4) Cover your head to avoid sunstroke or sunburn on the scalp. You can either use a baseball-type cap or a wet towel, just make sure you have some protection over the head to keep the sun's rays away.

5) Use cold towels to stay cool during a summer move. Place several damp washcloths inside a cooler filled with ice. Once they are cool enough, use these cold towels on-hand to keep both yourself and the movers as cool as possible during the moving process.

6) Stay hydrated by drinking plenty of water. After all, you are going to sweat a lot while carrying boxes or coordinating your move. So, make sure to arrange a cooler of bottled water for yourself and the movers.

7) Use sunglasses that provide UVA and UVB protection.

8) Dress lightly but safely. Choose a lightweight, loose-fitting and breathable fabric, like cotton or linen that allow the skin to breathe and perspire.


9) Wear running shoes, not flip-flops. Running shoes will help protect your feet if anything falls on them during the move.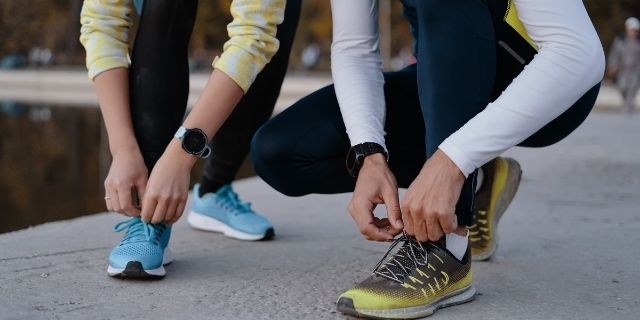 Also, remember that pushing a rental dolly will be more comfortable and easier with closed shoes, as opposed to open sandals.
10) Rest periodically in the shade. While organizing, loading and unloading the moving truck, set up a canopy or temporary gazebo to rest in the shade. If feasible, erect a shelter or awning at the back of the moving truck to keep the sun off the work area. The shelter could actually cover the truck rental ramp keeping the area cooler.
11) If you have pets, remember animals DO NOT travel in the cargo area of the moving truck. Let them travel with you in your car or you can choose the services of
special movers
who deal with pet moving. During transit, make sure to provide them with plenty of water. The new environment will be unfamiliar to them and keeping them comfortable will help to calm them.
12) Be aware that not all of your items can fare well during a summer move. This usually includes food items, electronics, instruments, records and others. Make sure to pack all such items separately and unload them first and get them inside air conditioning as soon as possible.
13) Get a few portable fans and place them near your loading and unloading spot, like your garage. Make sure to switch on the air conditioning before the movers begin the moving process at both your current location and new home.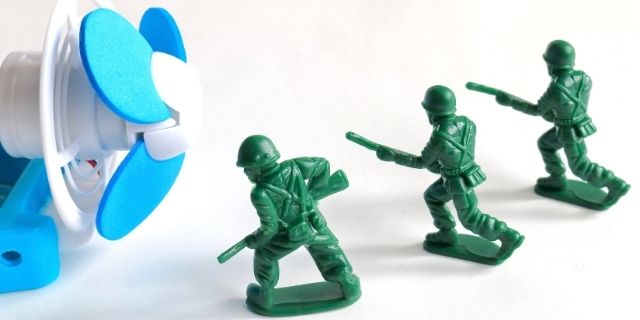 This will help you to focus on the task rather than sweating to death on moving day.
14) Be aware of any indications of overheating and heat-related illnesses in anyone involved in the moving process. These symptoms can be elevated body temperature, headaches, nausea, weakness, dizziness, fainting, seizures, and general confusion. If you or any member of the moving crew shows any of these symptoms, get them into the air conditioning as soon as possible, make them drink plenty of water and dab them with cold towels.
15) Humidity plays an important role in summer moves. In fact, humidity makes the air feel like it is hotter than the real temperature. This makes it more difficult to work because your body and clothes always feel like they are wet. So, make sure to cool down regularly during the move by splashing your body with water from the garden hose. Keep a bucket of ice chips to put in your mouth when you feel hot and dehydrated.
Move With Moversfolder's Expert Tips & Guides
Don't let the challenges of a summer move intimidate you. Knowing how to stay safe will make for a pleasant and uneventful relocation. And to organize your move, find the best moving companies at Moversfolder.com. Simply fill out a 1-minute form and licensed and insured moving companies in our network will get back to you with
free moving quotes
. Compare the quotes and choose the right mover for your move.
Checkout more tips for
moving in fall season
and
moving in spring season
.