Air Travel Tips During Covid-19 Pandemic
The recent Covid-19 outbreak has made the world pause and rethink. We are compelled to reschedule our lives and redefine the ways we should be adopting now for safer and healthy lives. It is a good thing to note that air travel has been proved safer than other modes of travel when we talk about transmitting coronavirus infection. There is a very good arrangement for air circulation, ventilation and filters in air planes which takes care of many contaminating factors but precautions are never underestimated. You never know which types of passengers are there in the plane or travelled earlier.

The guidelines for air travel have, just like other modes of travel, become more restrictive during the pandemic phase. Public cooperation is of paramount importance in ensuring the guidelines are duly adhered to.

Here are a Few Tips on Flying Safely and Ensuring Safety of Co-passengers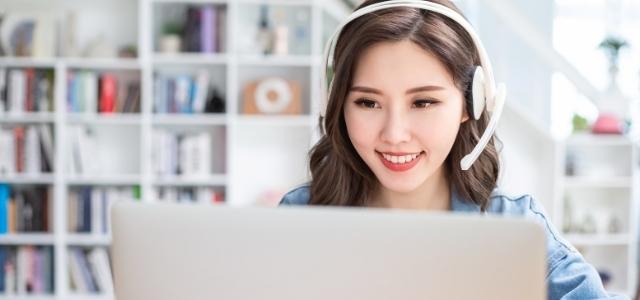 Use Online Services for Bookings and Other Tasks
With the ticket booking systems and other travel formalities becoming convenient online, there is no point in visiting airline counters for bookings and enquiries as far as possible. This is important from a social distancing point of view. Update yourself on the latest technology, install the necessary applications in your smartphone and do maximum travel related documentation online. Use the facilities like web check in to avoid standing in queues at the airport.
Children and Seniors Must Avoid Travel
Children under 10 years of age and seniors above 65 must take to travel only when absolutely unavoidable. Similar is the guideline for those already ailing or having low immunity.
Choose your Baggage Carefully
While you are all set for the travel trip by air, ensure you carry the right and minimum possible baggage. Some airlines are strict on weight and type of stuff in the bags, so be careful. Do not carry anything which may prompt the airline officials to rip your bags open. During Covid times, it will not be a good idea to expose your stuff at a public place.
Use Standard Quality Sanitizers and Masks
While you leave for the airport, make sure you and your family wear good quality masks. The chauffeur driving you to the airport must also adhere to the sanitizer and mask guidelines. Make use of sanitizers at the entry of the airport and enter the airport carefully. Sanitize your hands after using boarding pass printing machines and similar facilities. Wearing gloves adds to safer practice at public places like airports. Some people also go for face shields. It must be noted that they are not a replacement for masks. Ensure you travel with a good quality mask. Hospital grade well-fitting masks are the recommended choice. Alternatively, good quality multi-layered cloth masks are effective too in rendering adequate protection.
Avoid Public Contact
Make sure you do not come in close contact with any person (passengers or airline staff). Adhere to distancing and safety guidelines while boarding the plane and deplaning. A distance of two meters (6 feet) is advised by the authorities.
Avoid Touching Metals
Do not touch metallic things like door knobs, railings or counters as far as possible. If touch you must, avoid getting your hands to your nose, mouth and eyes afterwards.
Avoid Going to Kiosks
Do not visit the avoidable public spaces like kiosks or shopping outlets unnecessarily.
Be Careful at Elevators
Be careful as you ride the elevators. Some people present themselves to be in extreme hurry at elevators, some others are waving to relatives and a good lot have their eyes glued to the mobile screens. Such persons are more likely to hit you.
Follow Social Distancing while Boarding
Keep social distancing intact while boarding the plane. People become more anxious while boarding.
Do Not Throw your things for Screening
While you are at the handbag screening counter, it is better to put your personal things like keys, wallet and mobile phone etc. in a transparent carry-on bag/ plastic envelope first before placing them on the bin. This protects your belongings from getting contaminated.
Respect Changed Seating Arrangements
Check thoroughly the seating arrangements while getting seated in the plane. There may be changed seating arrangements in Covid times like skipping the middle seat for distancing purposes. Respect the guidelines for the safety of all.
Lend an Ear to Literature/Announcements
Read or listen carefully to the Covid guidelines and related safety instructions being presented/announced in the plane. Extend your cooperation to the airline staff and co-passengers wherever required. Do not hesitate to ask for help from the crew either if you need.
Using Washrooms while Flying
It is best to avoid public washrooms during the pandemic phase. But when using, make sure you use a good quality sanitizer or wash your hands with soap and water for at least 20 seconds. It is further advisable to use paper towel/napkin to turn off faucet and touching door knobs.
Seeking Medical Assistance
Inform the airline crew serving in the plane if you develop any symptom like breathlessness, fever, repeated sneezing or discomfort etc. Medical assistance is always available with the airlines. (It is advisable not to travel if you have symptoms). You should also carry your medicines you are already and regularly taking. It is safest to carry an image of the prescription too in your mobile phone.
Maintain your Hydration Levels
Stay well hydrated during your travel. Dehydration may affect your physical condition and energy levels.
Suggestions After Landing at Destination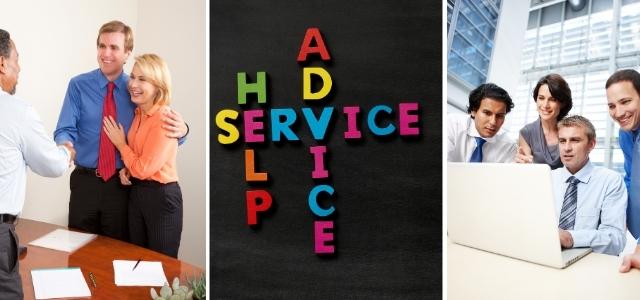 Try to stay calm all during your journey and while getting off the plane.
Maintain social distancing norms and keep yourself safe from over enthusiastic passengers who rush to terminals after getting off from the plane.
Do not over react if the air crew are doing duties like screening, taking temperature or asking any questions. Do not be over anxious and do not panic. Such behaviour only makes things worse.
Avoid touching surfaces and hitting people while receiving your baggage at the luggage conveyor belt.
Follow the protocols laid by the authorities at your next destination. Inform the authorities about your arrival if mandatory. Check if you are required to undergo quarantine. Such obligations are particularly important if you travelled overseas.
It is further recommended to go through the guidelines issued by The Centres for Disease Control and Prevention (CDC) and Federal Aviation Administration (FAA) regarding air travel.
In addition to the above important points, the passengers must also go through the website of the airline they are using for updated instructions if any. Those travelling by air during Covid times must make sure they know the travelling protocols, their own health status, pandemic situation of their native place and their destination and regulatory guidelines on quarantine protocols.
Here are a Few More Suggested Moving Tips & Guides:
Top 10 Tips for Moving Safely During COVID-19
Moving During the Coronavirus Pandemic (COVID-19)
5 Useful Tips about Local Moving During Coronavirus Pandemic
Planning A Long Distance Move During COVID-19 Pandemic?
What Food Should you Avoid During COVID-19 Pandemic?