Free Moving Quotes:
1-866-288-3285
5 Tips When you Collect Online Moving Quotes
Like selling your home was not an easy task and required enough work, you also need to plan for moving to your new house. While it is tempting to hire the first moving company that comes across on your google search but being a smart customer, you should know that comparison shopping gives you the best deal. Since the moving prices vary per mover or per hour, with proper research you can save substantially on your move. With the following tips learn how to get accurate moving quotes online so that you find the best movers that offer the perfect plan of action, arrive on time and make sure that you don't end up with any last-minute surprise or shock.

1 - Start to Gather Moving Quotes at the Earliest
Moversfolder.com, a platform driven by reliable and industry professionals, has helped many people in organizing a hassle-free move. The process is extremely simple, all you need to do is fill out a simple form with your moving requirements and you will receive free moving quotes online right in your inbox. Know that to get the best deal, it is important to collect moving estimates as soon as possible due. Here are a few reasons that will convince you of this:
(i) Early birds get maximum discounts on their moving costs.
(ii) Choose from a wider list as only a few of the moving companies may be booked for the moving date you are preferring. This will allow you to confirm and reserve the moving day you want, it lets you focus on other things related to moving.
(iii) If you have the flexibility of coordinating your move during an off-season, you can save a big amount on moving expenses. However, people who are close to their moving date don't have the luxury to change their planned schedule to the off-season. So, whether you are planning to move in peak season like summer or move during the off season, it is important to collect multiple moving quotes online as early as possible. Many people tend to move from May to September, which is a well-known peak season of moving.
2 – Understand Moving Estimates Terminology
There are three types of moving estimates you would receive:
(i) Binding Estimate
Movers offer this type of moving quotes, in which there would be no changes in the job and price.
(ii) Non-Binding Estimate
It is simply a guess of the total moving cost based on the moving information provided, the final moving cost might differ from the estimate initially provided. In case of
local moving quotes
the final cost will depend on the number of hours required to finish the move and the weight of your shipment and distance is considered in case of long distance moving estimates. According to law, you are only supposed to pay 110% of the moving estimate at the time of delivery in case of any miscalculations done earlier.
(iii) Not-to-Exceed Estimate
It is just like a binding estimate, but you will be paying less if the weight of your belongings turns out to be less than initially quoted to you in moving estimates.
3 - Remember to Collect No Less than 3 Estimates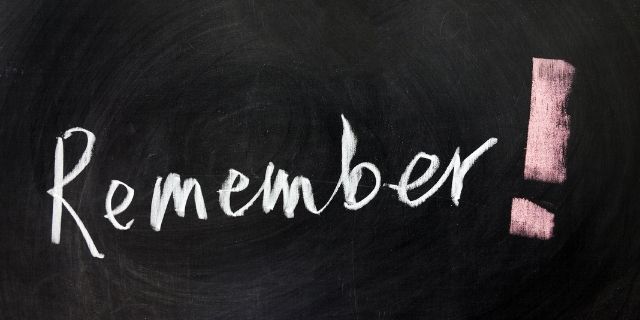 It is important to collect more than three moving quotes from different movers for the purpose of comparison. You will kick yourself later if you hire an expensive mover and realise that with a little more homework and with few
moving hacks and tips
, you could have saved money on your move. If you are wondering, where could you get moving companies quotes for free from the most reliable movers then just visit Moversfolder.com (an online moving portal for all your moving and storage needs). Once you compare the moving quotes online, ask the shortlisted movers to conduct an in-home survey, so that they can provide you with accurate and binding moving estimates.
Following are a few questions that may be answered at the time of on-site survey by moving company executive:
1) Are they willing to give you a binding written estimate, It is always better to have a binding estimate. Never sign a moving contract without reading it thoroughly.
2) Are they offering any discounts or offers? It's not an obligation but it doesn't hurt that you try your negotiation skills or ask for discounts.
3) How much time is required for the move? You need to know this, not only for the sake of pricing, in case you are hiring local movers, but also to make sure you are physically available when the movers arrive with your belongings. This will also help you decide how much time you need to take from your schedule for the moving process.
4) Are there any additional charges? Whether you request for local or
long distance moving quotes
, there are many other costs which may be added in your moving estimates later which movers usually explain about the additional charges as well but you don't consider them actively. It is always better to ask about additional fees before you proceed.
4 - Know the Limits of Moving Insurance
Let's face it, damages and losses are an unexpected and uncertain part of moving. Regardless of how correctly and carefully you or
professional movers
pack your belongings and the level of caution movers take, there is always a risk of damage during transit. That is where moving insurance comes into play. So, make sure moving insurance is added in your moving quotes online. The US Department of transportation mandates that every moving company that is moving household belongings from one place to another is liable for the value of things they transport. However, don't mistake this for insurance. There are two types of liability coverage that moving companies usually offer to their customers.
For full value coverage, you will have to pay an extra amount to cover your belongings. Released value is free, but the movers are not liable to pay more than 60 cents per pound per item. Better you opt for a comprehensive plan, which includes maximum coverage.
5 - Don't Get Fooled by Out of Range Estimates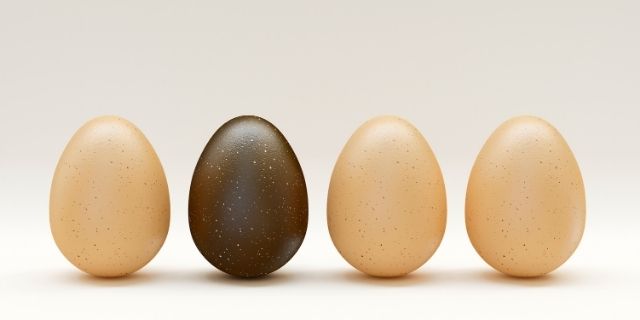 Know the average cost to move in your city and learn
how much do movers cost
prior to getting moving quotes online, check if there are any quotes which are extremely low as compared to others. There are a few things that you need to check to save yourself from any fraud or scam. Beware of the following red flags:
1 - When movers insist on giving only phone or moving quotes online with nothing in writing.
2 - If the quotes are too good to be true moving estimates that don't include labor charges or gas charges.

3 - No questions asked quotes, where a customer has no option of asking any questions to the moving company.
You can simply avoid the above situations while gathering multiple moving quotes online. Make sure to research them thoroughly and check their references, check online ratings and reviews, verify their license and insurance information. Lastly, always get in-home written binding estimates to understand accurate moving costs.