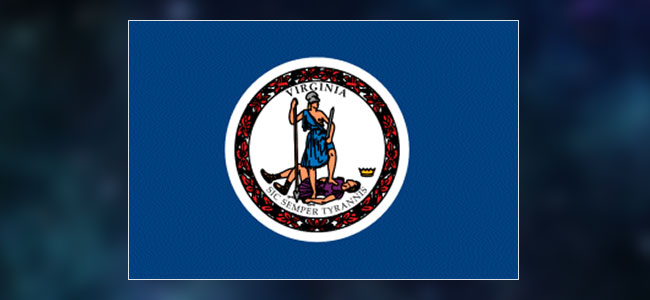 Moving Companies in Virginia
When looking for Virginia Movers, you must not settle for anything lesser than the best. We, at MoversFolder, have a network of professional Moving Companies in Virginia and can help you avail free moving quotes online from them. Reposing your faith in an esteemed Moving Service portal like us, you can rest assure that you are in the best hands at all times. Moving to or from Virginia can be as stress-free as possible by hiring Experienced and Professional Moving Companies in VA who are offering Moving Quotes for your move to compare and choose from all the options available, as per your moving needs.

Whether you are looking for Moving Companies in Northern Virginia or anywhere in the state. Encompassing all the minute details involved with moving, we have shortlisted the updated collection of the licensed and insured Movers in Virginia that are fully-equipped to handle all aspects of your move, such as – Local Moves that are within the State's boundary and Long-Distance Moves that are beyond 100 miles and usually when moving to another state. Ensuring full safety and careful handling of your possessions is their top-most priority all the time.

If you are looking for Moving to Virginia, here is some of the basic information about the Virginia State in south-east USA, stretching from Appalachian Mountains to Chesapeake Bay, is blessed with a long coastline with the Atlantic Ocean. Jointly referred to as the "Old Dominion", Virginia is one of the 13 original colonies in US. The State has unique distinction of being the birthplace of as many as 8 previous presidents. Another fact that makes Virginia notable is of its being the headquarters of FBI and CIA. Navy and Army bases are also located in Virginia, thereby providing employment to many. The major attractions in Virginia include – Shenandoah National Park, Virginia Beach, Chesapeake Bay, King's Dominion Theme Park, Air Force Memorial; among others.

At MoversFolder, we provide you with multiple Free Moving Quotes so that you can judge for yourself if the particular service is feasible for your specific moving requirements or not. All you have to do is just fill in basic moving information like moving from, moving to, move size, move date and contact information – and we will have most appropriate Moving Companies VA to get back to you instantly with their moving estimates, there will be no obligation from your end and you can choose any moving company of your choice.

Moving Companies can be of different types based on the kind of services you need, you can choose from the Full-Service Movers that take care of everything from packing to loading and from unloading to unpacking and removal of debris and Do-It-Yourself Moves which provide you with a moving truck rental that you have to drive yourself and hire the moving labor separately for packing, loading and unloading.

Hiring a professional Moving Company in VA is something that you will not regret because of the years of experience to their credit. With highly professional services available at the most competitive rates, we have an ever-growing database of the Virginia Moving Companies that you can possibly find. With the confidence that you will indeed find something just for you, we hope to hear from you soon. Happy Moving!