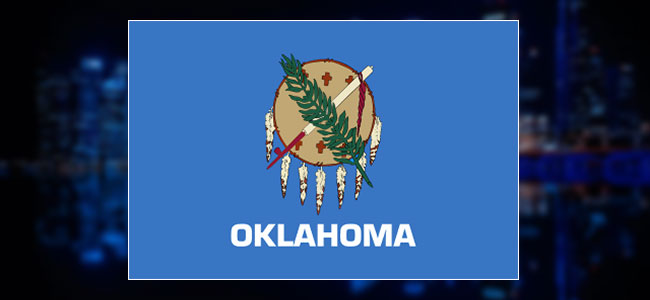 Moving Companies in Oklahoma
Moving is no doubt a time-consuming, stressful and expensive task. Aside from learning your new neighborhood and changing your routine, you also have to spend a lot of your time and effort in packing all of your belongings and making sure that they are not damaged during the move and reach in good condition when they arrive at your new destination. Fortunately, there are many reliable Oklahoma Moving Companies who can make your life easier. You can find all experienced and trustworthy moving companies at Moversfolder right from local movers to long distance movers, piano movers to office movers who are pre-screened, licensed, insured and BBB accredited.

Moversfolder works as move management online portal with a network of pre-qualified and verified Movers in Oklahoma. They are aware of all the local routes and exits on the highway and have well-maintained and modern tools and equipment which help them to take care of your relocation in the smoothest way possible. The Moving companies listed with us are experienced and have the expertise to handle any kind of move whether you are relocating across the state or moving to a high-rise apartment building. At Moversfolder, we aim to minimize the stress associated with moving so you can actually enjoy the prospect of settling into a new home or business premises.

When you are moving across the country, your long distance move need not be a difficult event when you choose to hire professional Moving Company to be a part of your relocation efforts. Our long distance moving companies in Oklahoma will oversee everything from packing, loading to transporting and unloading your belongings at your new location. These professional Oklahoma Movers follow strict safety standards so that all your expensive fragile items and large, heavy pieces of furniture or electronic equipment are handled with care. We deal only with the moving companies who understands the needs of families, singles, and senior citizens and everything possible to ensure that your move is a positive experience.

Oklahoma is a unique state with a classic blend of Native American and European cultures. With small mountain ranges, prairie, mesas, and eastern forests, Oklahoma lies at the heart of Tornado Alley and sees tornadoes from spring through late summer. The cost of living in this state is 24% lower as compared to the US average which attracts a lot of people to this state. From Oklahoma City to Tulsa, no matter where you are moving, you can find reliable and affordable Oklahoma Moving Companies, who are experienced to drive in this Sooner State where roads are filled with trash and waste which makes moving difficult.

With Moversfolder, you don't have to spend hours looking for a professional moving company that will meticulously help you plan your move and implement your home or office relocation without any hassle. Just fill out our quick online form and receive instant moving quotes from local movers or long distance moving companies at no charge and without any obligation. Compare these free moving quotes and hire from the list of professional Movers in Oklahoma as per your moving budget and needs.