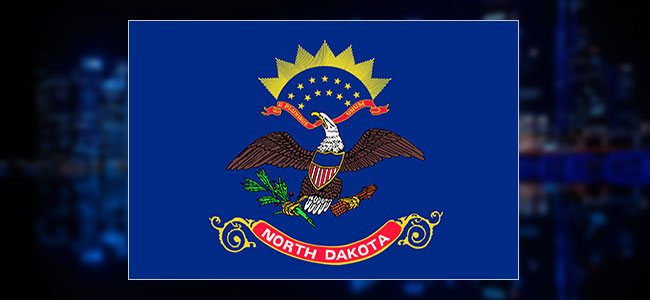 Moving Companies in North Dakota
Moving is already stressful enough, but if you have decided to do it yourself, add up all the moving tasks like the need to find friends and family who are ready to do the heavy lifting with you, rent your own moving truck, ensure all your items are packed correctly so that you don't damage them and list can pile up just as quickly as the stress. You can avoid this by hiring the services of reliable moving companies in North Dakota. The moving companies enlisted with Moversfolder are mostly BBB accredited, fully licensed, insured, and uses leading technology, offer competitive prices and advocate high-quality standards.

Make your move as simple and effortless as possible by choosing from our wide network of moving service providers to fit in your needs and budget. Find local movers, long distance movers, even office movers and get free moving quotes online with no obligation from your end. Moversfolder will connect you with the efficient movers in North Dakota who use specialized packing methods, take special care of your fragile items, provides inventory tracking and neat and clean moving trucks. These moving companies customize each moving plan to accommodate all your moving needs and keep open communication.

When you are planning for a long distance move across the country, and you think professional long distance movers are too expensive, then you haven't met moving companies in our network. These long distance movers offer flexible moving options that suits your needs. From getting special discounted rates to hiring partial services like packing only, loading only, or truck with movers only, you can find all types of moving solutions as per your need and budget. And as for the move, our experienced North Dakota movers will handle all your moving needs efficiently while you can sit back and relax.

North Dakota is known for its natural beauty, wild horses, and free-roaming bison of Theodore Roosevelt National Park which is also popular for country hiking, camping, and horseback riding. While the cost of living is 20% lower than the US average, the state has higher economic growth and development. Dakota experiences a continental climate with hot summers and cold winters with strong winds and storms being common throughout the year. Whether you are moving to or from Bismarck or Williston, Fargo, or Minot, find cheap moving companies for your move who are able to facilitate your move with efficiency and care.

We understand that moving your house with all its belongings can become overwhelming, which is why you should be able to have the confidence that your stuff will be kept safe during your move. When you get instant moving quotes online through Moversfolder, you know that you will only be receiving the details of the best moving companies in your area. Whether you are moving next week or next month, simply fill in the quick form on our site and get no obligation movers quotes from professional and reliable moving companies North Dakota.