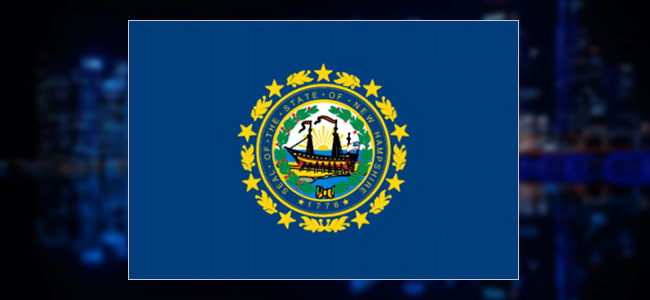 Moving Companies in New Hampshire
Moving can be a daunting and brings in lots of stress that come with finding a new home, packing your valuables, deciding what to keep or toss, and organizing the actual move which is enough to make even an organized person want to take a nap. With all the tiny important tasks that come with moving, it is better to hire professional Movers in New Hampshire to tackle every aspect of your moving project. But how do you go about choosing a good mover whom you can trust? This is where Moversfolder come in, instead of stressing over your long to-do list, hire from the best Moving Companies in New Hampshire listed with us who can handle and move your belongings with care.

Moversfolder is an online moving portal set up to un-complicate the process of relocation and ease out the complexities that a customer face during the move. You can find local movers when you are moving across the street, or find long distance movers for your move across the country. If you are moving fragile valuable items or an expensive piano, then you can find specialty movers or piano movers. Further, all the NH Moving Companies listed on our website are pre-verified, licensed and boasts accreditation from the Better Business Bureau. So, you can stop searching through endless lists of Moving Companies in New Hampshire and get free moving quotes from reliable movers.

Moving long distance across the state or country is challenging because the possibility of dealing with move-related risks is too high which can eventually affect the overall success of your move. Professional Long Distance Movers in New Hampshire are experienced and fully equipped to handle the long-distance move without much hassle. If you are worried that your moving costs will be expensive then you should know that NH Movers offer flexible moving services and prices that suit every kind of budget.  This means either you can hire full-service movers who take care all the moving task so all you have to do is walk in and get on with your life or you can choose to do your own packing and simply hire a moving truck with movers to drive your belongings to your new home safely.

New Hampshire often appears favorably in lists ranking the affordability and livability. This state offers recreational attractions like skiing, snowmobiling, and other winter sports which attracts many people who want to leave the hustle and bustle of big cities and enjoys the outdoors. Since winters are pretty harsh, the best time to move to or across New Hampshire is during summer or spring. Yes, you can find trustworthy New Hampshire Moving Companies located across the state, from Nashua and Manchester in the south to Lancaster and Pittsburgh in the north for your local or long distance move.

Hunt down the perfect mover for your upcoming move with Moversfolder. Fill out our short online form and get multiple free moving quotes from New Hampshire Movers in your area at no charge and without any obligation. You can then compare moving company prices, their profile, customer reviews stating their positive and negative moving experience and finally make a decision to hire the best mover for your move.