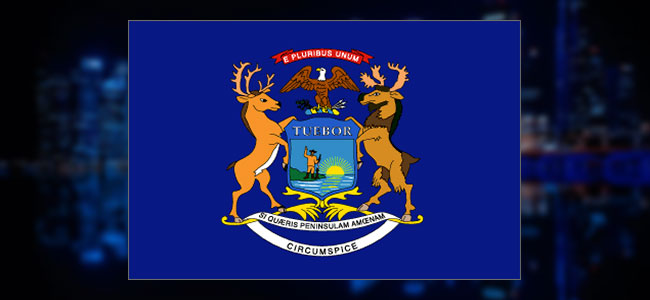 Moving Companies in Michigan
Regardless of whether you are planning a move to or from Michigan, there are many Michigan Movers that can make your move as smooth as possible. At MoversFolder, we have constantly updated the database of Moving Companies in Michigan. Recommendations made to you are only from licensed and insured Moving Companies to ensure you that you are getting the highest quality in service at the most competitive rates.

When it comes to Movers in Michigan, MoversFolder is a one stop shop for all your moving needs, we help moving customers to avail Free Moving Quotes online from the most established Michigan Moving Companies. Just fill in your basic move details and the moving companies who can handle your move will contact you with their moving estimates without any obligation from your end, go through the services offered by the Movers, compare the same and decide upon the most appropriate Moving Company in Michigan with quality service and whichever suits your budget for your moving requirements.

It is important that you approach the Movers with a proven track record of timely and safe delivery as well as have positive customer reviews to their credit. At MoversFolder, we have actual customer reviews section for your perusal, before taking any decision you can go through the moving company ratings and reviews on what other people have to say. In case of any queries or doubts regarding planning your upcoming move, click on our Helpful Moving Tips & Guides section where we have compiled a list of expert tips and guides pertaining to the different types of moves and its requirement for safe moving.

Our database contains listings of only those Michigan Movers which have US DOT License and have good track record with BBB [Better Business Bureau]. However, there are different kind of Moving Company Services available based on your moving needs, such as – Local Moving services, Long Distance Movers service, and International shipping services. By putting your faith in the most established names in the field, you can rest assure that your upcoming move will be performed as smoothly as possible. With our commitment to quality, we also make sure that all your personal details will be kept confidential and will not be shared with anyone except the moving companies who are going to contact you with their free moving estimates.

Michigan Movers can easily handle moves both to the State and from the State, if you are indeed contemplating moving to Michigan, there are some facts about the State that you might find interesting. Michigan was included in the USA on January 26, 1837, becoming the 26th State to be joining the USA. Michigan is known for the automotive industry in Detroit, prominence in agriculture as well as forestry. The various inland lakes and the borders of Michigan touching four out of the five Great Lakes, in addition to its wilderness tracts, have also established Michigan as a prominent tourist destination. Michigan also has the unique distinction of being the only State to be split-up into two land segments – The Upper Peninsula, rich in minerals and with comparatively lesser population; and a Lower Peninsula. From 1957, both these land masses have been connected by "Big Mac", the 5-mile (8-km) long Mackinac Bridge.