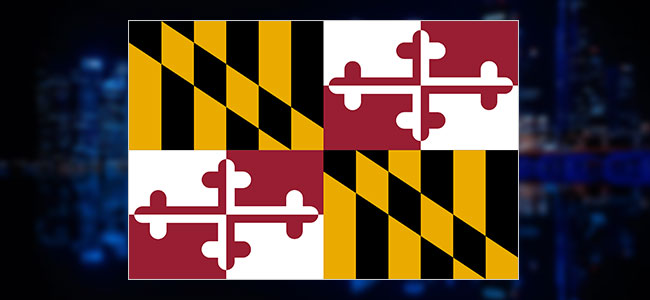 Moving Companies in Maryland
Moving home can be an extremely stressful and overwhelming task, but with the proper help of an experienced moving company, it can be made simpler than you ever imagine. However, with so many Moving Companies in Maryland, it can be really tough to distinguish between the professionals from the rookies. This is where Moversfolder comes in. We help find the best Movers in Maryland near your area and thereby help you to not just take the stress out of your move but also get the best possible moving deal as per your needs.

Now find everything to book your next move at your fingertips. At Moversfolder, you can get free moving quotes just by submitting your move details and by comparing Maryland movers you can find the best value for money. Our moving companies are reputable and have professional experience and knowledge to handle your local move or long distance move across the state or country. Also, most of the Maryland Moving Companies listed with us are licensed, insured and mostly accredited by BBB (Better Business Bureau) which will give you further peace of mind that you will find a moving company that will navigate all your belongings safely to your new home.

If you are moving local, we can assist you by putting you in touch with local Moving Companies MD who have earned a series of excellent reviews with their outstanding services. And when you are moving to another state, we are on hand to help you find long distance movers in Maryland who can take care of everything from simple books packing to fragile items packing, from heavy furniture to electronics disassembly and assembly, loading and transporting them carefully and thereby ensuring that your move goes smooth and hassle-free.

Maryland has all types of terrain as well as ethnic groups of every origin, therefore it is also referred to as "Little America" or "America in Miniature". This state enjoys high economic growth as well as the cultural and entertainment amenities and thereby has so much to offer in terms of jobs and quality living. If you have decided to move to Maryland which has the most unique state flag in the nation, experiences the worst traffic of the country, offers tastiest seafood and are prepared to live amongst millionaires, then we can help you with find the cheap Moving Companies who can help you with your move from Baltimore to Jessup or anywhere you need to go.

Gone are the days when you would need to scour the internet and visit countless websites before choosing the right moving company for you. Moversfolder has been streamlined to provide you with Movers in MD based on your moving details and provide you with free moving quotes in seconds. Whether you're moving locally to another street and are in need of local movers or you're packing up and relocating to a different part of the state and need long distance movers, you can expect to find reliable and best Moving Companies in Maryland that can cater to your moving requirements, as well as your budget.