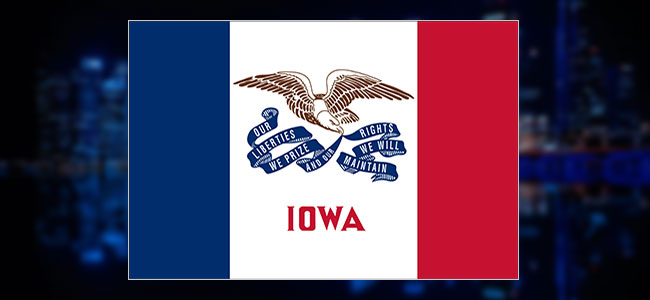 Moving Companies in Iowa
Moving within the same city or relocating to a new city can be a challenging task, especially if you don't have a lot of moving experience.
The moving process is exhausting which involves proper planning, packing all your belongings, renting a moving truck, loading the truck, safely transporting the goods to your new home, unloading and finally unpacking your belongings. For a layman, it is indeed very cumbersome and stressful.
To make your move convenient and hassle-free, you need experienced movers in Iowa who can handle everything for you. But in order to move quickly and with minimal stress, you need to have the right plan of action in place and the right team of professional moving company in Iowa to support you and have your back.

Moversfolder.com is the one-stop source with a large database of Iowa movers who have been thoroughly pre-screened and evaluated to ensure highest standards of professional moving services and reliability.
All the Iowa moving companies listed on our website are licensed, insured and have years of industrial experience and skills to move you comfortably anywhere in and around Iowa, thereby are most trusted who can guarantee safe and reliable relocation services anywhere in Iowa.
Find various local movers, long distance movers, office movers, or specialty movers like piano movers, boat movers, or arts and antique movers along with their profile, ratings, and reviews.
Just fill in the short form with your moving requirements and get free moving quotes from cheap moving companies near you which you can later compare and hire the best moving company depending on your requirements and budget.

There may be several moving companies in Iowa that you could reach out to for help, but how can you trust them to handle all your belongings and move without any mishap. Moving is no easy feat, especially when it is a long distance move.
During this time of relocation, the greatest help comes from hiring an interstate moving company who you can trust to handle your move. When moving across the country, you are busy enough finding a new neighborhood in an unfamiliar city or checking out schools for your kids in your new hometown. So, letting a professional long distance moving company to handle your move will make your life easier.
At Moversfolder.com you can find licensed, insured and best cross country moving companies in Iowa. These cheap long distance movers will pack all your belongings including doing prep work like disassembling furniture and crating any fragile pieces and then load them onto the truck for the move. All you have to do is step back and relax and let the professionals move you hassle free.

Iowa, nicknamed the Hawkeye State, is among the safest states to live in. With remarkable sceneries, several fine resorts, rich history, a collection of museums, art centers, and theatres, a lot of people choose Iowa to be their new home and get to be a part of the "American Heartland".
No matter where you're moving in Iowa, Moversfolder.com have licensed and bonded moving companies in Iowa across the state from Burlington to Mason City to Dubuque who can handle all your moving needs. 
From local move to long distance move and residential move to office move, you can depend on us for finding quality moving service help.

Don't worry about unsolicited phone calls from various unreliable moving companies in Iowa anymore. Choose from various pre-screened and pre-qualified movers in Iowa from Moversfolder.com large network of trusted moving companies who can come to your home quickly and make sure all of your belongings are safely transported to your new home.
Moversfolder.com acting as your moving guide, you are no longer at risk of hiring a wrong company. We aim to un-complicate all your moving worries and ensures you receive outstanding quality service to reduce your stress and thereby execute your moving to another state plan smoothly and efficiently.