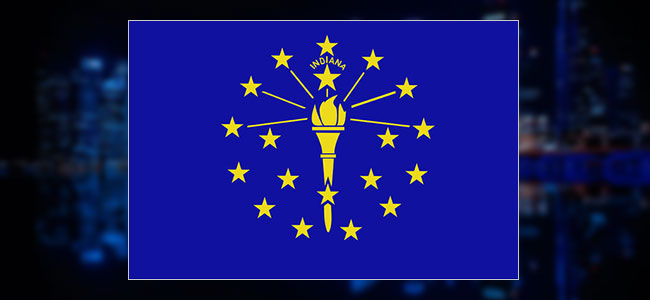 Moving Companies in Indiana
With rapid digitization, moving sector has also grown vastly and today a simple internet search will provide you a list of moving companies in Indiana offering moving services. The customer often gets baffled by the innumerable choices of moving companies. This where we can help you and simplify your confusion. At Moversfolder, once you put in your moving requirements, like location and inventory details, we will provide you with a list of various pre-verified movers in Indiana wherein you can easily avail free moving quotes from them, compare these quotations at your leisure and choose the best moving company suitable based on offered services and price factors. You can also check ratings and reviews of the movers who you are dealing with, which will further help you in choosing the right mover.

Indiana moving companies enlisted with Moversfolder have received vast ratings from the previous customers. They have recognized and stated that our Indiana movers have exceeded their expectations. Your Planning for household or commercial moving across the country may overwhelm you with all of the things that need to be organized. Here at Moversfolder, you can find a perfect and full service moving company in Indiana with proper licenses, insurance and proven track record with BBB, who offer packing, unpacking and hauling assistance and can handle both local move and long distance move to another state.

Whether you are looking for a local mover to handle a local move, or long distance movers to move to another state or a specialty piano mover, you can find them all at our moving portal. If you need your business to move to Indiana, you can find trustworthy office movers who can move your valuable office furniture and computers or other manufacturing units or machineries with special care. Our moving companies in Indiana can provide you customized and complete moving services, with packing, loading, transporting, unloading and more to meet all your moving needs. These professional movers will not only finish your move quickly, easily and at an affordable price, but they also follow strict safety and quality standards and make sure everything is taken care of on time to complete your move.

Indiana which means "Land of the Indians," is a Midwestern U. S. located near the Great Lakes. Since the residents of Indiana are known as Hoosier, the state's official nickname is the "Hoosier State." With its diverse economy, several metropolitan areas and a number of smaller industrial cities and towns, Indiana is home to many and a lot of people move here every year. So if you are gearing up to move to Indiana, Moversfolder can help you find trustworthy and reliable Moving Company to serve you anywhere in the united states.

At Moversfolder, we aim to make your move easy. Our Nationwide Moving companies offers reasonable rates and handle every step of the move the way to alleviate the moving stress on you, your family, and your business. So get started to fill in the form and find the best Moving companies near you for all your moving needs and get no obligation free moving quotes from them today! Don't worry about getting spammed anymore; gain higher control, assurance, and transparency in the moving process by hiring from reliable Indiana moving companies from Moversfolder's wide network.