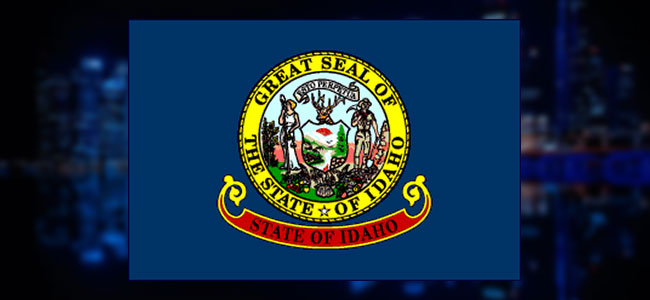 Moving Companies in Idaho
Moving to a new and unfamiliar place and leaving your old house behind is not just hectic physically, but mentally too. While the new location brings in its own excitement, there is also the sorrow of leaving your familiar house and neighborhood. And between all these moving turmoil, many of us forget to do some essential moving tasks which end up bringing chaos and problems while moving. To avoid this, it is better to hire professional Moving Companies in Idaho who can plan, handle and ensure that all the logistics of your move is taken care of and the actual move goes smoothly without any mishaps so that you can focus on exploring about your new city and saying goodbye to the old.

Moversfolder is a free moving companies' comparison site who can put you in touch with professional Movers in your area to help your move run smoothly. The Idaho Moving Companies enlisted with us are experienced, proficient and regularly checked for quality. Whether you are moving across town and needs services of local movers or require long distance movers for your move across the country or need office movers to relocate your business, simply fill in the online form on our site and get instant free moving quotes from various movers near you delivered to your computer screen in seconds. You can then compare these free movers' quotes, company profiles, their customer reviews and finally hire the best mover as per your moving needs and budget.

Don't trust your household belongings to a moving company with lower standards, especially in case of a long distance move. But why should you choose Moversfolder to find long distance movers in Idaho? Well, it all comes down to three reasons. The first reason is that our long distance moving companies provide full service packing, loading, transportation and unloading of all your belongings safely. The second reason is our moving companies offer competitive rates that fit within almost any budget. The third reason is that the Idaho movers in our network adhere to high standards concerning safety and quality with state-of-the-art technology that will make your long distance move go quickly and smoothly.

Idaho is officially nicknamed as the "Gem State" because you can find samples of any gem imaginable and also referred to as the "Potato State," due to potatoes being its major crop. With high quality of life and vibrant economy, Idaho is a great place to call home. You can find some of the best outdoor destinations, diverse musical concerts, art, and events in this state. With hot summers in Idaho, moving and heavy lifting could be extremely taxing, so you can find cheap moving companies throughout the state including cities like Pocatello, Coeur d'Alene, Twin Falls, Idaho Falls, and many more.

Make your move easy with Moversfolder. Stop calling around and ask for moving quotes from un-trustful movers in Idaho which will lead you to miss out on a lot of important information that could further have a huge impact on your moving cost.  We can help you find the best local and long distance moving companies in Idaho the fastest and easiest way. And apart from eliminating the difficulties involved with moving, you can also have more peace of mind about the safety of your belongings.