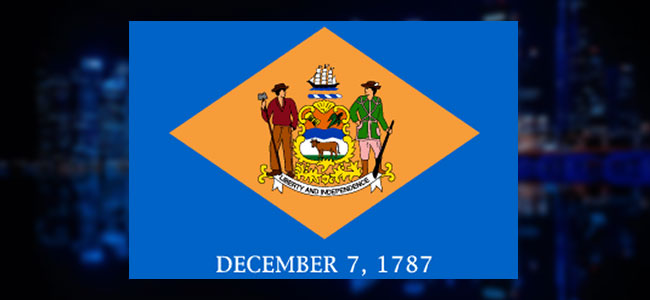 Moving Companies in Delaware
Thinking of moving and Delaware is your current location or final destination? then, you have indeed come to the right place. We, at Moversfolder, have listings of the most professional and established Movers in Delaware. Each of the Moving company that find a place on our Moving Companies Portal are licensed as well as insured with Local license, US DoT License and BBB [Better Business Bureau] Ratings. We only recommend those Moving Companies in Delaware that have passed our stringent tests of quality and reliability.

Delaware Movers are concerned with short-distance or local moves that are within the city or State itself and Long Distance Move to another state. Depending on your specific needs and requirements, With Free Moving Quotes offered, you can compare and decide from the different Moving Companies that offer services in the State of Delaware, at your leisure with confidence. These Movers in Delaware are well-equipped to handle both residential as well as commercial moves with equal ease. While security is always a key issue while moving, this factor gets further highlighted at the time of relocating an office. With an effective chain-of-custody procedure in place, you can rest assured that all your digital data and physical files are in safe hands at all times.

The Full-Service option provided by Delaware Moving and Storage Companies requires zero involvement from your end, you can opt this service for local or long distance moving. In most cases, full service movers are chosen when moving out of state and across the country, with the movers doing everything right from bringing the packaging materials to packing, loading the truck at the source, unloading at the destination, as well as setting-up your belongings at the new address. As this is a complete package deal covering all the details pertaining to the move, the package will cost you comparatively more as against the DIY moves or Self-Service Moving. The best approach for selecting the most appropriate Delaware Moving Company would be to decide on the basis of your budget and the level of involvement that you wish to have with the move.

If you are searching for trustworthy Movers within Delaware, it is an understood fact that you are well familiar with Delaware. However, if, on the other hand, you are conducting a general Moving companies search, it might imply that you are contemplating a move to Delaware state. In such a scenario, some interesting facts about Delaware deserve a mention here. Referred to as "The First State", Delaware was the first State of the original 13 to have ratified the Federal Constitution. Delaware became part of the US on December 7, 1787. It is the second smallest State in the US in terms of area, the smallest being Rhode Island. With the capital at Dover, Delaware is made up of three counties – Sussex, Kent, and New Castle.

We recommend that you must take some time to research the options available and select the most appropriate Moving Company who would provide you with the value for money. While you can ask your family, friends or co-workers to chip in on the day of your move, but it is always better to get professionals involved while moving. To start your move, just fill in the small quote form on our website and relax, we will pull out the most eligible and cheap moving companies near you to provide their customized moving estimates for your move which you can compare and choose the moving company of your choice without any obligation from your end.