Free Moving Quotes:
1-866-288-3285
Moving Companies in Elkmont: Get Movers Quotes, Compare & Save
You don't need to search all over the internet to find the Cheap Movers in Elkmont Alabama. When moving with household altogether doesn't just mean packing your personal belongings and moved, but it involves a lot of stress, experience, time and money. Moversfolder can help you lower the stress of moving by connecting you with affordable local movers, long distance movers or international shipping companies who are experienced and professional Moving Companies in Elkmont Alabama to transport your stuff from one city or state to another.

The Elkmont Alabama Moving Companies listed with Moversfolder offering the partial moving help, full service moving, and customized moving services. To get instant free moving quotes with no obligation from your end, just fill in the quote form and get multiple moving estimates from Elkmont Local Moving Companies near you, later you can Compare the Moving estimates and services offered and choose any Moving Company Service of your choice. You can learn more about Elkmont Movers under moving reviews and educate yourself using our helpful moving tips and guides for safe moving.

Fortson Moving Systems and Peppers Moving have both been staples in the Huntsville, AL and Albertville, AL area for moving services Since 1965, fully licensed insured & b Read More...
License :
US DOT: 723427
ICC MC: 333315
Insurance :
Required: $750,000
On File: $1,000,000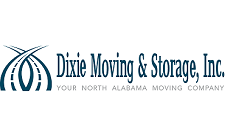 Dixie Moving & Storage is equipped with nearly 40 years experience in handling even the most challenging moves. fullly licensed insured and bonded secured. We provide ful Read More...
License :
US DOT: 125550
ICC MC: 79658
Insurance :
Required: $750,000
On File: $1,000,000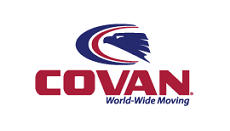 Covan World-Wide Moving established in 1914 at Hutchinson, KS, and we are a family-owned moving company that serving the entire United States for 100 years now. Being an Read More...
License :
US DOT: 256677
ICC MC: 115366
Insurance :
Required: $750,000
On File: $750,000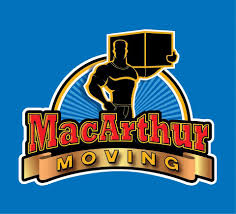 MacArthur Moving has been years of experience in the moving industry. we are fully licensed insured & bonded secured. MacArthur Moving provide full serivces local & long Read More...
License :
US DOT: 2829951
ICC MC:
Insurance :
Required: $0
On File: $0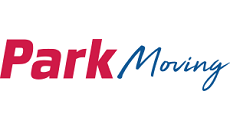 Park Moving is not just a moving company, but we have created values for customers in Central Alabama, with over 50 years of moving industry experience. We are an agent f Read More...
License :
US DOT: 125550
ICC MC: 79658
Insurance :
Required: $750,000
On File: $1,000,000
Get Free Moving Quotes
Disclaimer :
MoversFolder is an online directory, which offers best suggestions for your moving needs. You can find various movers service providers for home, office, vehicle and other relocation needs. Moversfolder neither is responsible for any liability for any links or content that the visitors of the directory may find during their visit, nor does we signify the quality of products or services offered by the customer or any information displayed on the website. Before hiring a mover, you must verify reliability of that service provider on your own. Moversfolder won't be accountable for any kind of loss, damage or mishap either directly or indirectly. Please see our Privacy Policy to learn more.